How to Write a strong SOP for MBA- Specialization, Sample, Format
How to Write a strong SOP for MBA- Specialization, Sample, Format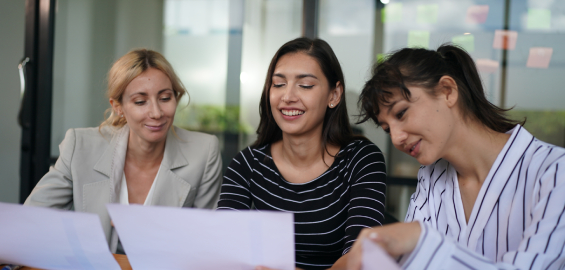 You won't find it simple to write an SOP for an MBA unless you learn what you should include, how to format it, and some other helpful hints.
So, if you're applying for an MBA, be ready to create an MBA statement of purpose. Confusion over how to write a SOP for an MBA is understandable.
We are here to assist you in overcoming your confusion. We'll provide you with
Structure of SOP for MBA
A good sample to read
Tips and mistakes
What is an SOP for MBA?
When you apply to institutions, you must submit a statement of purpose for your MBA. The statement should highlight your educational background, relevant experience, skill sets, the reason you decided to study for an MBA, and your future goals.
Importance of SOP?
The most essential factor in your college application is your statement of purpose for an MBA.
Why is it so?
Brings you closer to the admissions panel.
Brings out your personality.
Helps to identify your purpose and professional objectives.
Emphasizes your business and personal strengths.
Your chances of admission can be boosted.
How to write a strong SOP for MBA
The writing requirements of an SOP for MBA varies from university to university. Some want specific essay questions, while some need open-ended SOPs. Although there are no set rules to follow, there are a few things the admissions committee looks for in your statement of purpose for MBA admission.
1. Introduction
Provide a brief description of the applicant in the opening of your SOP for MBA. You should include details about
What course(s), as well as which college, did you previously attend?
What motivated you to pursue an MBA?
What events in your life had an impact on this choice?
2.Academic Background
You should discuss your level of education in the paragraph regarding your academic background. Mention any endeavours, extracurricular activities, clubs, etc., that have assisted you in acquiring the abilities necessary for the MBA programme.
3.Professional history
You can show your level of professionalism in this part. Here, you can talk about your noteworthy contributions, accomplishments, skills, etc. At your job. You might also talk about what you learned through taking on the role.
4.Future goals
Applicants must outline their career plans in this paragraph. Talk about your long- and short-term professional objectives. Include a description of how obtaining an MBA from a specific university in a particular nation can help you meet your goals.
5.Conclusion
Write a brief conclusion to your MBA statement of purpose that highlights how well you meet the requirements of the institution you are applying to and the course.
Sample sop for MBA
Download sample sop for MBA
Specialization – Basic guidance for sop for MBA
A broad array of subjects are included under the umbrella term "master of business administration." There are several specialisations under this title that you can concentrate on.
Some specialisations are:
MBA in Logistics
MBA in Data Analytics
MBA in Finance
MBA in marketing
MBA in IT
MBA in HR
A brief overview on:
The SOP for an MBA in Human Resources should focus on candidates' abilities to understand and handle a company. Your awareness of labour welfare rights, crew management experience, recommendations for resolving employee-management conflict, and other things should be included in it.
In your SOP for an MBA in Finance, the admissions committee will be looking for your capability to handle, regulate, and analyse sources of finance, predict financial climate and understand budgeting, auditing, etc.
You should demonstrate in your statement of purpose for an MBA in Marketing that you have the knowledge and skills necessary to carry out managerial responsibilities, are aware of a variety of marketing fields, have a strong insight into various marketing techniques, etc.
Your SOP for an MBA in Operations should include any relevant experience you may have with the resource department, production, or administration. You can improve your essay by describing your logistics skills.
Data management, technical proficiency, and familiarity with current technology trends should all be highlighted in the statement of purpose for an MBA in Information Technology.
It is important to highlight your enthusiasm for a business-related career in the SOP for an MBA in international business. You can discuss your interpersonal skills, familiarity with trade laws and regulations, etc.
SOP for MBA- Countries
One of the most well-received postgraduate courses for students is the MBA. Your ability to gain knowledge of global business and implement these strategies to your future initiatives depends on where you choose to pursue your MBA.
Some of the top countries that provide the best MBA courses are:
7 powerful tips that will help you to write the perfect sop for MBA
You now understand how to write an SOP for  MBA quickly. Right?
Then, read on for some tips on strengthening your SOP for an MBA.
Engage readers with your opening section.
Ensure that your wording is simple and direct.
Examine your spelling, syntax, and grammar.
Use a positive tone throughout.
Follow the specific rules.
Good connections between paragraphs are required.
Focus on the point
The top 7 sop issues and how to overcome them
You must make good use of your time and effort while writing your MBA SOP in order to produce better results. As you start, keep in mind the errors your SOP can have.
You have the opportunity to share your story now. Give specific details and real-world examples. Describe to the admissions board how you have used your abilities in your life.
On your statement of purpose, you shouldn't lie or use stolen material. It will be exposed by the admissions committee.
Try to stay away from unfamiliar terms and acronyms when preparing your SOP for an MBA programme. It's possible that people who read your statement are not subject-matter experts.
If you include too many professional or academic pursuits, your statement of purpose may sound boring. Therefore, you should focus on a few major activities that have made the greatest difference in your training.
Check your document for grammar and spelling errors, or consult an expert writer to do it. By doing so, you'll establish to the admissions panel your concern for how the SOP is perceived.
Stay away from self-promotion.
Try not to oversell yourself or your qualifications by exaggerating your past. Be sincere and only share information that is true.
Not understanding the requirements
Make sure to read the requirements and rules that the university has.
Top reasons for rejection of sop for MBA
These are usually the most common reasons why your top-choice university did not make you an offer:
Plagiarism
False information
Lack of clarity
Too many grammatical mistakes
Didn't meet the requirements of the course.
What are the career scopes for an MBA
To create the best route to success while studying MBA job prospects, students must create a set of choices and evaluate the benefits and drawbacks of them. Those with an MBA degree can work in:
Banking
Finance
Management Consulting
Entrepreneurship
Data Analytics
Private Equity
Investment Banking
Business Development Manager
HR Operations Manager
Project Manager
List of Top universities and colleges that provide MBA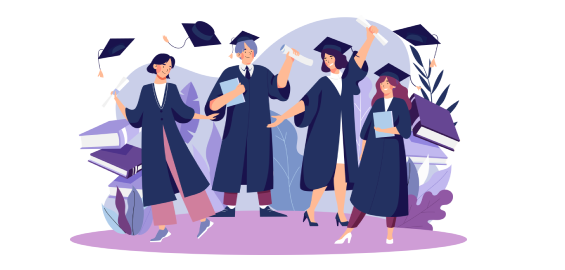 The best MBA programmes are offered by the following universities, so let's look at those now.
Harvard Business School
Stanford University
IE Business School
London Business School
IMD Switzerland
Rotterdam School of Management
ESADE Business School
ESMT Germany
MIT Sloan School of Management
China Europe International Business School
Conclusion
If there's one aspect I have not really emphasised enough, it's that you need to spend some time doing your research and writing. To be admitted to the university of your choice, you must show a thorough understanding of the course, the university, and your desired future career.
Everything you needed to know about how to write SOP for MBA has been covered in this discussion. We hope that we helped you to write your own SOP for MBA.
If you have found this blog to be helpful, do let us know!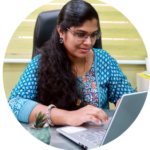 Sreeja Sudha is a full time Content Writer and Editor who specializes in academic content writing. She is an expert SOP writer for MBA courses and has assisted numerous students around the globe with their admission and academic documents. Her passion for writing is her key to success. Drawing on her background in academic content writing, Sreeja Sudha creates persuasive and impactful documents that emphasize the unique qualities and aspirations of each individual.

With over a decade of experience working with students and professionals looking to study overseas, we have made quite a name
Quick Contacts
Email:  bestsopwriters@gmail.com
Phone: +91 9446543491
Ernakulam | Kerala