Get Professional Help for SOP for MBA in Sports Management
Get Standout SOP for MBA in Sports Management Tailored by Experts
Are you looking to write an SOP for MBA in sports management? Want to hire a professional writer for SOP for MBA in sports management? Let our experienced team do that. With nearly a decade of experience in the field, we can craft compelling SOPs for MBA in sports management as per the needs and criteria of the university. It is time a professional team worked on your SOP for MBA in sports management to ensure successful admission.
Every aspiring student would agree that SOP is one of the most important elements of any foreign university admission. While an SOP alone cannot win the admission, it has the potential to turn the tide admission in your favor, however.
No matter where you want to study your MBA in sports management, we have got it covered for you. We know how to draft compelling SOPs for MBA in any stream including sports management as we have written SOPs for such reputed academic destinations as:
Comprehensive SOP Writing Solutions
Avail a good statement of purpose that connects you with your dream university at the very first attempt! Only writing experts like us can achieve such feat. Every sop sample is different from the other. You might have probably got confused by every SOP example that you came across online. Instead of writing the statement of purpose of your own, hire our services. We can provide you with a unique SOP for MBA in Sports Management that entirely reflects your personality, is of high quality and follows proper SOP format. We will also develop contents to meet the SOP word count stated by the university that you applied for. This way, you can be assured that we will take care of everything while writing your statement. To know more about us, leave your details and message here. Our team will contact you shortly.
Sample SOP for MBA in Sports Management
I have always longed to be a part of a profession that's different from the traditional fields like science, IT or engineering. I wanted to craft a career that fell in line with my passion. With sports being my first love, I decided to do something in this regard. Being a voracious reader, I spend most of my time reading articles or blogs related to my field of interest. During my leisure hours, I browse online portals, gathering information about career opportunities in sports. It was thus that I came across this MBA program specialising in Sports Management. I found its coursework quite befitting, considering my commerce background and career aspirations. Going with India's sports industry, there is a dearth of well-qualified professionals who have both passion for the field as well as the awareness for global standards and practices. I feel motivated to be a game-changer in this particular domain by securing a concrete career in the same. With such an ambition, I seek to pursue the proposed program from this esteemed __________ University.
Right from childhood, I was into playing outdoor games. I was a competent athlete during my formative educational years and have taken part in several inter-school and state-level competitions. I went on to receive wider exposure during my under-graduation when I actively participated in several sports events. I had been a National level volleyball player and the Captain of the state team. I had also represented my college in many inter-collegiate championships. Thereby, sports have been very much an integral part of my life. In fact, sports taught me important life lessons. It inculcated within me the virtues of discipline, time management and most importantly, being a good team player. In the process, I mastered the art of tackling difficult situations or unforeseen issues with composure. It has also vastly helped to develop my communication and interpersonal skills along with leadership and managerial qualities.
I did my Bachelors in Commerce from Sai Baba Arts and Science College. Since I have the zeal to excel in whatever I do, I had efficiently balanced both my studies and extracurricular activities very well. Such a quality had got me into the good books of most of my teaching faculty members. During the pandemic, I got ample time to think about the future and make career plans. I utilised the gap after completing my college in doing various online certification courses from Udemy and Coursera. In the process, I developed my basic knowledge about computer applications and programming. Simultaneously, I have been looking for programs to pursue further studies. On the advice of my well-wishers and mentors, I chose to obtain an MBA degree. It was during one of my online researches that I chanced upon _______ University that offered this MBA course with Sports Management as a major. I was really excited with the find as it aligned with my interest and aspirations completely.
While many of my peers chose to pursue MBA abroad, I was especially glad to find a relevant program right in my own home country. I am closely attached to my family and culture; hence, I was not interested to study abroad. Moreover, the MBA program at __________ University has a comprehensive curriculum that covered all the core areas that I am actually keen to learn about. Some of the topics covered by the 2-year program include management, sports law, sports marketing management, organisational behaviour, strategic management, HR management, business communication, finance management and more. The program majorly focuses on developing a wide range of practical skills pertaining to planning, organising, directing, budgeting and managing any sports-oriented event or activity. It will help students to imbibe sound knowledge about different strategic management methodologies that are used in handling sports events.
Altogether, the program will effectively prepare me to take up diverse job opportunities in sports industry. By pursuing this specialised MBA program, I will be able to embrace lucrative job profiles like sports marketer, public relations manager, sports publicist, stadium manager, sports manager, or sports agent. In India, the demand for MBA aspirants in sports industry has increased manifold in recent times, thanks to globalisation. Considering this, the specialized qualification will surely open the door of employment opportunities for me and give me an edge over other professionals while looking for jobs. After completing the program, I can confidently apply at multiple avenues, be it government sector, private or public organisations, sports event management and so on.
All these factors make me vehement to pursue the MBA program. I look forward to add value to my profile and fulfil my career objectives, being a part of the progressive academic infrastructure at your university.
Trust Our Experts with Your Difficult Task
Writing an SOP for MBA in sports management is not a walk in the park. One has to take care of a range of elements to come up with a compelling SOP that can help him/her win admission. It is important that a student is able to creatively put together everything that encouraged to choose the path that she/she chose.
This is what we do when we develop an SOP for MBA in sports management. We are helped further by our tremendous expertise in the field of SOP writing. This is the major reason we have been successful in creating SOPs for MBA in sports management from a slew of reputed academic institutes around the world such as:
   University of Massachusetts
   University of New South Wales
   University of Padova
   University of California
   Edith Cowan University
   University of Western Australia
   Dublin Business School
   University Canada West
   Trinity College Dublin
   Technical University Munich
   Sydney University
   London School of Economics
   Curtin University
   University of Melbourne
   Munich Business School
   Rome Business School
   Monash University
   University of Toronto
   University of Texas Dallas
   University of Cologne
   University College Dublin
   Lancaster University
   Bocconi University
   New York University
   University of Alberta
   Business School Pforzheim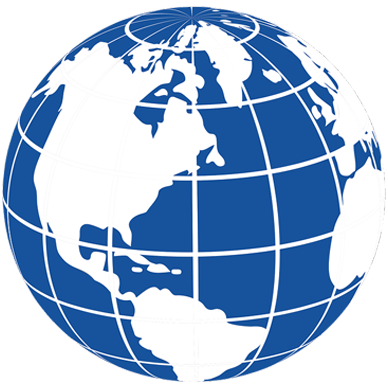 While trying to secure admission for an MBA in sports management, there are many students who want to write their own SOPs. While it is an effective way to endow the SOP with a personal touch, any professional SOP writer can do that. However, what is more important is that the SOP must be able to reflect the aspirants' thoughts and ideas of the students perfectly.
This is where most students lack. They do not normally possess the creativity, ingenuity and expertise to bring their vision to the SOP effectively. This is where hiring a professional SOP writer for your SOP for MBA in sports management becomes crucial.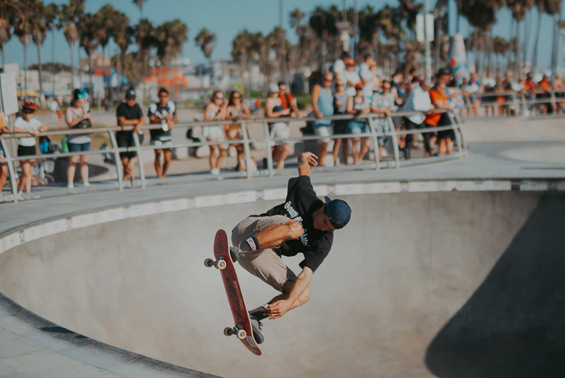 Despite being a professional team ourselves, we have always adhered to a set of guidelines that helps us come up with exceptional SOPs. They are as given below:
   Make the SOP all about sports management
   Explain your career goals and aspirations with MBA
   Select and effective and intelligent SOP format
   Restrain from overstuffing the SOP with details
   Ensure that there is a definite narrative structure
   Elucidate upon what you want to learn from the MBA
   Talk about how the course will help your career
Each of these tips addresses a unique aspect of any winning SOP. This is the major reason we are able to create SOPs for MBA in sports management that can bolster the chances of our students' admission in any university anywhere in the world.
Best Team to Write SOP for MBA in Sports Management
We know that every student that approaches us for an SOP for MBA in sports management is unique in a lot of ways. Hence, we strive to bring this singular nature of the aspirants to the SOP successfully.
This approach has always helped us render the best SOPs for our students no matter where they aspire to pursue their courses from. In addition to these, we are also endowed with a bevy of service qualities that make us the best in the market for SOP for MBA in sports management.
These traits are given below:
   Unrivaled domain experience of a decade
   Thoroughly vetted and trained SOP writers
   Tailor-made SOP writing plans and offerings
   Uncompromised quality benchmarks in place
   Diverse collection of SOP formats to choose
   Timely support by professional customer care
No matter what your academic background and career aspirations are, we can weave impressive SOPs for sports management as you need at affordable rates.
SOP Writing Help for MBA in Sports Management
With our tremendous expertise and creativity in writing, we can stitch together your thoughts to impress the admission committee of your dream university for the MBA. Regardless of your needs, we bring the SOPs for MBA in sports management in both PDF and Doc formats as many samples you can find online.
In order to get more details about our SOP writing services for MBA in sports management, our client relations team would love to help you.
Who Says Sky's the Limit, There Is No Limit. Dream All You Can, and We Will Help You.
Contact Our SOP Team and Prepare to Start Your MBA.

With over a decade of experience working with students and professionals looking to study overseas, we have made quite a name
Quick Contacts
Email:  bestsopwriters@gmail.com
Phone: +91 9446543491
Ernakulam | Kerala