SOP Writing Services for Banking and Finance in MBA
Write Your Winning SOP for MBA in Banking and Finance with Experts
We bring you the best SOP for MBA in Banking and Finance, written creatively by a team of experienced SOP writers for MBA in Banking and Finance having immense experience in the field. If you want the best SOP for MBA in Banking and Finance that can positively assert your eligibility for admission to a venerated institute, you have come to the right place. Combining our experience and skills in the domain, we guarantee you top, winning SOPs.
Over the years, we have worked on numerous SOP writing projects for our students looking to get admission for MBA in Banking and Finance. This exposure affords with unique insights to develop incredible SOPs for MBA in Banking and Finance as you need.
Our experience in writing SOPs for MBA in Banking and Finance spans:
We have been consistently writing SOP for MBA in Banking and Finance for institutes in these countries. However, we are also adept at writing SOPs for any country of your choice, as well.
Don't Take Chances. Hire Our SOP Writing Services
Looking for a good statement of purpose example? Confused over SOP format? Instead of fretting over the writing process on your own, it is advisable to hire professional SOP writers. From content flow to SOP word count; they will take care of everything for you. We have been in this industry for long and therefore, we exactly know how to write an impressive and unique statement of purpose, customized as per individual requirement. Ask us an SOP sample for your reference and you will understand the quality of our work – which we believe will leave you impressed for sure. We can get your project delivered – either SOP pdf or word doc – within your stipulated time.
Sample SOP for MBA in Banking and Finance
From a young age, I realised the importance of hard work, and that success comes to those who strive for their goals with utmost determination and dedication. Hailing from a lower-middle-class family, I understood that challenges are part and parcel of life. One must not give up their dreams, no matter what.  In today's world, having a sound educational backing is a must in order to achieve career aspirations and cherish a fulfilling life. I started my career journey right from my teens, owing to the financial crunch faced by my family. Ever since then, I got to know the value of money and focus on using it judicially. In my opinion, the banking and finance sector is one of the evergreen industry verticals. This domain is likely to stay ever-afloat and never have a dearth of job opportunities. For a long, I had made up my mind to secure a profession in a relevant field embrace have a rewarding future. Now, having gained 5 years of work experience, I want to enhance my learning curve by pursuing the MBA program with a specialisation in Banking and Finance from ________ College.
Academically, I did all my duties as a student proficiently. For making my parents proud and achieving my career objectives, I strived my best in obtaining immersive grades consistently throughout my formative educational years. During high school summer holidays, I took up a part-time job at XYZ Finance Corp Pvt. Ltd. as a Customer Services Assistant. Although I didn't have any technical knowledge or professional exposure, I was glad that I got the job opportunity that helped in meeting the ends of our livelihood. My responsibilities included attending live customer calls and provide them with prompt solutions. I continued the job even while pursuing my under-graduation. By the time I completed B.Com. from ABC Arts and Science College with scoring 71% marks, I was acquainted with the industry.
I have been adept in balancing both academics and professional challenges exceptionally well. It is due to my humble upbringing, which taught me to be disciplined, honest, to stay focused and follow proper time management. Apart from my studies, I took an active part in extracurricular activities as well. By participating in various cultural events and sports tournaments, I got to develop my communication skills, interpersonal skills and leadership qualities. After completing my graduation, I quit my part-time job and went on to join IHG Bank as a Corporate Finance Assistant. Here, I received wide professional exposure and mastered many things about different aspects of banking and finance domain. I utilised my organisational and communication skills and prior work experience to coordinate with multiple teams and interact with customers. Within a short period of my joining, I also gained efficiency in managing various finance projects independently.
While I have been performing my professional duties meticulously and sincerely, the thought of pursuing higher education was constantly chasing me. I was consciously keen about having a sound erudition about banking and finance management so as to climb the career ladder. By donning a more challenging role, I would stand the chance to have a professional growth and a better remuneration. Having gained considerable work experience, I feel this to be the right time for me to obtain an MBA degree that matched my objectives and interests. After carrying out exhaustive online research, I was thrilled when I found ___________ College offering a relevant program that I was exactly looking for. Going with the excellent reputation that this particular institute holds globally, I am excited that it is the perfect academic platform for me.
By pursuing an MBA program from a foreign university, I will have an international exposure and a global perceptive about banking and finance. The UK is highly regarded for having a premium quality educational system and offering wide learning opportunities. Since the country attracts individuals from different parts of the globe, I will be able to learn and evolve myself, integrating into the progressive academic field. It would be an amazing experience for me to master fresh skills, amidst a new culture. The _________ College is renowned for its impressive world rankings and for implementing advanced learning and pedagogical methods to make the students have a strong career in a field of their choice. Many of the online reviews that I across failed the university for having a sprawling campus setting, remarkable students' environs, world-class infrastructure and supportive teaching faculty.
The MBA program that I intend to pursue from this university not only provides specialisation in banking and finance but also covers other major topics that I am keen to learn about. It will comprehensively help experienced professionals like myself, to strengthen the basics, get familiarised with strategies and skills used in contemporary banking and finance-oriented organisations. Moreover, the electives will aid in developing analytical abilities, leadership and managerial skills, as required to handle complex issues and challenges as faced in real-world professional settings. This MBA program will not only add value to my profile but throw open wide possibilities before me, once I complete its academic year. Definitely, the course and the enriching experience that I would receive from the university will thus prove to be beneficial for me in the long run, propelling me towards my career goals.
How Our Experts Tailor SOP for MBA in Banking and Finance
Writing an intelligent SOP for MBA in Banking and Finance is the biggest challenge that most students face while trying to get admission for MBA in Banking and Finance. Since the SOP must convey the reasons for the choice made by the student in terms of the course, the country and university, it should be well formatted. It must also explain what the students' career aspirations are, as well.
During our professional tenure that nears a decade in the market, we have written SOPs for MBA in Banking and Finance for the following institutes:
   London School of Economics
   University College Dublin
   Lancaster University
   Dublin Business School
   University of Massachusetts
   Edith Cowan University
   Curtin University
   University of California
   Business School Pforzheim
   New York University
   University of Cologne
   Technical University Munich
   Monash University
   Munich Business School
   University of Melbourne
   Sydney University
   University of Toronto
   University Canada West
   University of Padova
   University of Alberta
   Trinity College Dublin
   University of Texas Dallas
   Bocconi University
   Rome Business School
   University of New South Wales
   University of Western Australia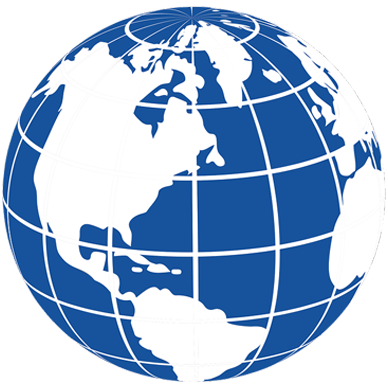 There is no doubt that SOP is an important document that adds tremendous value to the application of a student. However, as the document is a unique and somewhat unfamiliar, many students dread the idea of writing an SOP.
This he where we come in. With our commitment and dedication to see our students succeed in their applications, we go the extra mile to craft flawless and compelling SOPs.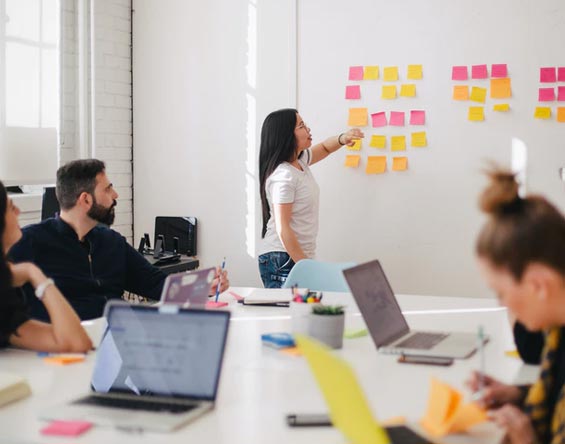 Further, we also use a set of tips to write SOP for MBA in banking and finance as given below:
   Follow the format established by the university, if any
   Explain your reasons to study MBA in banking & finance
   Talk about your previous experience in banking & finance
   Describe your career goals and aspirations after MBA
   Explain why you want to study in a particular institute
   Write about your academic expectations from the course
   Remember to edit your SOP multiple times to make it better
These tips to write SOP for MBA in banking & finance are undoubtedly helpful for everyone who wants a top-notch SOP. However, one must keep in mind that writing an SOP is more than following these tips. If you cannot bring your thoughts effectively to the SOP, it is imperative that you seek the help of a professional SOP writer for your SOP, as well.
And, we can help you with that. With a team of experienced SOP writers specializing in SOPs for MBA in banking & finance, we will set you on the right path.
What Makes Our SOPs for MBA in Banking and Finance the Best?
One may be able to find a range of SOP writing services providers in the market for SOP for MBA in banking and finance. However, they may not have the exposure and experience that we do. For us, each SOP is a unique document that decides the future of our students. Hence, we take extreme care to write impeccable SOPs for MBA in banking & finance.
In our relentless efforts to do so, we are supported by our service features:
   More than 9 years of domain exposure
   Cost-effective SOP writing services
   Excellent, creative SOP writers
   Customized SOP writing plans
   Uncompromised quality and value
   Top-notch customer service and care
Each of these qualities help us to write SOPs for MBA in banking & finance that are unique and focused on the students' eligibility for admission.
Get the Best SOP Writing Help for MBA in Banking and Finance
Every student wants to get top-notch help to write their SOPs for MBA in banking & finance and that's exactly what we promise. In our efforts to help our students, we always work extremely close to them. This helps us gather adequate knowledge and insights about them so that we can use them in the SOP to make it all the more engaging and impressive. This is the reason we have a long band of delighted clients.
We work hard to ensure that the SOPs that we write for MBA in banking and finance are able to sell your candidature in the best way possible.
If you want such an SOP for MBA in banking and finance to bolster the chances of admission, we would love to help you.
Who Says Sky's the Limit, There Is No Limit. Dream All You Can, and We Will Help You.
Contact Our SOP Team and Prepare to Start Your MBA.

With over a decade of experience working with students and professionals looking to study overseas, we have made quite a name
Quick Contacts
Email:  bestsopwriters@gmail.com
Phone: +91 9446543491
Ernakulam | Kerala