Professional SOP Writing for MBA in Entrepreneurship
Fulfill Your Dream with SOP Writing Experts in MBA Entrepreneurship
SOP for MBA in Entrepreneurship
Want professional SOP writers for MBA in entrepreneurship? Are you looking for an exceptional SOP for MBA in entrepreneurship for admission in a foreign country? You are in the right place. We have been helping numerous students secure admission to their dream universities across the world with the help of our SOP for MBA in entrepreneurship.
We have extensive experience in the domain of working with numerous students looking to get admission for various institutes across the world. Hence, we can develop exceptional SOPs for MBA in entrepreneurship for us.
Our experience has helped us craft statement of purpose for MBA in entrepreneurship for the following countries and more:
Get Unique and Winning Statement of Purpose
We have been in this SOP writing industry for over a decade now. There are experienced writers with us who understand what kind of SOP format must be used in general or how to match contents with SOP word count cited by any particular college or university. By hiring us, we can develop you a unique SOP for MBA in Entrepreneurship in accordance to your personality and specifications and more importantly, one that will impress the admission authorities right away. We can deliver you high quality SOP in pdf or word doc file format, as you require, at a reasonable price. Connect with us to know how we can help you to develop your statement of purpose.
Sample SOP for MBA in Entrepreneurship
I have always been fascinated with the world of business, given the fact that it has diverse facets and carries immense potentialities. In recent years, the wheels of business mechanisms have witnessed drastic changes, thanks to urbanization and technological advancements. For a person who is ambitious about establishing himself as an entrepreneur, achieving the feat amidst competition would be extremely challenging. I feel it essential to comprehend the intricacies of the business field by sharpening my acumen and gain an advanced skillset through sound erudition. As a BBA graduate, I intend to gather profound know-how pertaining to business-oriented arenas to get moulded into a competent businessman. My passion for this particular field makes me vehement to pursue further studies and acquire global insights about the same. This explains why I am applying for the MBA Program with a specialization in Entrepreneurship from your esteemed university.
I received a fair knowledge and understanding about different areas of business administration during under-graduation, which largely boosted my interest in this field. Through several seminars and workshops, I got to receive diverse insights about business management. Right from my formative educational years, I have been adept in balancing both academics as well as extracurricular challenges that came my way. I am habitually driven by intuition and strive for excellence in whatever I do. While in college, I have actively participated in various cultural fests, social campaigns and sports. This way, I got to develop my interpersonal and communication skills. By donning the roles of organiser and volunteer for many events, I enhanced both my leadership and team player spirits. These experiences helped me realise my organisational skills and problem-solving abilities. Since these attributes prove valuable in the challenging arena of business, I believe that I possess the right skill set to handle teams or manage an organisation successfully. Considering this, the MBA program will definitely boost my cognizance and help me channelise my potentials in the right direction.
It has been quite a while that I was thinking about gaining an international learning exposure. Now that I have completed my graduation, I feel that this is the right opportunity to go for higher studies from abroad. In India, we have several recognized colleges. However, my extensive online research made me realise that none of them imparts practical knowledge on my concerned field, and most of the curriculum is theoretical-oriented. The global educational institutions, on the other hand, follow real-world industry concepts and implement innovative pedagogical and learning methods to provide the students with advanced and broad academic insights. This makes them future-ready for their chosen professional avenues.
Initially, it was challenging for me to decide the country that I wanted to make my prospective learning ground. Eventually, I found Germany to be the ideal choice for various reasons. Firstly, it is globally renowned for having the supreme quality of education system. Secondly, it houses numerous highly ranked universities, leading business and corporate giants. Naturally, there is a good scope for international students like me to acquire wide academic and professional exposure. Reputed as a safe and secured educational haven, Germany attracts a great number of individuals from all over the globe every year. When compared to other countries like the USA, Australia and the UK, the educational fee in Germany is relatively affordable. Considering all these aspects, I decided to pursue my MBA from Germany.
What particularly made me choose __________ University over other renowned institutes in Germany is that it enjoys worldwide reputation for its academic excellence and illustrious alumni list. I was impressed to find several positive university reviews and student forums hailing the university for its remarkable campus settings, strong career guidance, advanced learning facilities and good faculty. I am actually looking forward to imbibe vast industry knowledge directly from highly qualified professors here. This will help me acquire an in-depth understanding of the core areas of business management and entrepreneurship. The comprehensive coursework of the MBA program aims to provide pragmatic knowledge about international market practices, contemporary business strategies and marketing methodologies. Besides, the industry-oriented learning modules focus on developing the decision-making and managerial skills as required in today's business world and will effectively prepare the students to meet diverse challenges in this field.
The MBA program, without doubt, will support me while donning any executive position in a business organisation. I would like to walk in the shoes of a project manager, business manager, business administrator, business consultant. The advanced skill set will enable me to perform my professional duties with much competence and confidence. Most importantly, it will be beneficial for me in the long run, when I would launch my own business and work independently. All these factors make me feel upbeat about pursuing the proposed program. I am keen to add value to my profile by obtaining an international qualification from the same. I am also positive that the program will help me evolve, both as an individual and a professional, taking me closer to my career aspirations.
How We Became Best SOP Writers for MBA Entrepreneurship
Every student understands that a statement of purpose is not an easy document to craft. One must carry out extensive research to learn about the course, the country, and the university along with various other aspects to create an excellent statement of purpose. This becomes even more difficult with an SOP for MBA in entrepreneurship.
However, we have worked extensively to create impeccable SOP for MBA in entrepreneurship for students looking to gain admission to the following leading institutes in the world:
   University of California
   University of Melbourne
   Business School Pforzheim
   University of New South Wales
   Sydney University
   Edith Cowan University
   Lancaster University
   University Canada West
   University of Cologne
   Trinity College Dublin
   Monash University
   New York University
   University of Toronto
   University College Dublin
   University of Western Australia
   Dublin Business School
   University of Massachusetts
   Rome Business School
   University of Alberta
   Technical University Munich
   Bocconi University
   University of Padova
   London School of Economics
   Curtin University
   Munich Business School
   University of Texas Dallas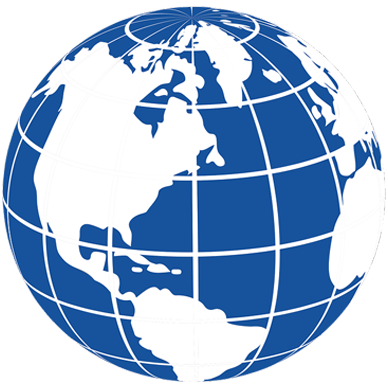 We have developed remarkable and winning SOP for MBA in entrepreneurship for all these universities. Hence, we understand the nuances of developing an SOP. However, if you are trying to write an SOP for MBA in entrepreneurship yourself, you need to be extremely careful with the same.
Therefore, here is a range of tips to write statement of purpose for MBA in entrepreneurship that you can follow. We use them ourselves during our SOP writing projects extensively: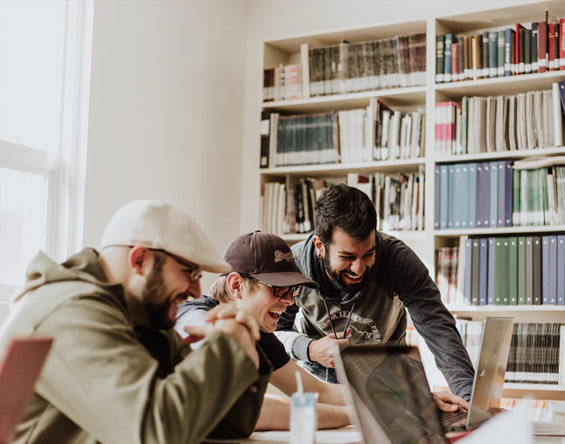 These tips that we use to write SOP for MBA in entrepreneurship are:
   Create a list of things you want to include and not in the SOP
   Draft the SOP around your motivation for doing the course
   Use an effective and inclusive format to write the SOP
   Ensure that your SOP has an effective, interactive tone
   Explain what you want to become in your career after MBA
   Talk about your learning expectations about the MBA
   Always make sure that you revise the SOP more than once
However, you need to keep in mind that merely following these tips would not help you come up with an impressive SOP. You need to express your ideas and thoughts in the most creative ways in the SOP to impress the admission committee. If you think that you are not capable of doing that, it is sensible to hire a professional SOP writer for your SOP for MBA in entrepreneurship.
Why Are We the Best to Write SOP for MBA in Entrepreneurship?
When we undertake an SOP writing project, we realize that the students depend upon us to help them improve their chances of admission for MBA in entrepreneurship. We also know that the university they chose is also their dream university. Therefore, we work exceptionally well and committedly to come up with topnotch SOPs.
In addition, to the uncompromised commitment that we exhibit, we also leverage a bevy of unique service traits that are unique to our service offerings.
They are given below:
   Unrivaled, decade-long experience in the field
   An exceptional team of trained, skilled writers
   Customizable SOP writing services and plans
   Extensive quality assurance and review systems
   Various SOP formats and samples to choose from
   Timely and professional customer support and care
No matter what the expectations of our clients are and what they want to communicate via their SOPs, we always depend on these service features to create exceptional SOPs for MBA in entrepreneurship.
Best SOP Writing Help for MBA in Entrepreneurship
There is no doubt that an effective statement of purpose for MBA in entrepreneurship is extremely important for the admission of a student in a foreign institute. However, writing the same is not at all an easy task. With our team of experienced writers and our unique SOP writing approaches, we can help you with a winning SOP for MBA in entrepreneurship.
We work closely with our clients to understand their unique requirements and academic exposure related to entrepreneurship. We then use these insights in distinctive ways to impress the admission committee and assert the students' eligibility for admission
If you would like to get such an impressive SOP for MBA in entrepreneurship, you can contact our customer support desk and get all the details you need.
Who Says Sky's the Limit, There Is No Limit. Dream All You Can, and We Will Help You.
Contact Our SOP Team and Prepare to Start Your MBA.

With over a decade of experience working with students and professionals looking to study overseas, we have made quite a name
Quick Contacts
Email:  bestsopwriters@gmail.com
Phone: +91 9446543491
Ernakulam | Kerala