SOP for MBA: Your Ultimate Writing Help
Get Winning SOP for MBA Written by Expert
Professionals with Immense Experience and
Industry Insights!
Talk to Experts
Get High Quality SOP Writing Services for MBA for Any University in the World
We have written SOPs for MBA for students and professionals to secure admission in prestigious universities in the US.
Realizing the unique SOP need of UK universities, we help students win MBA admission in major English institutes.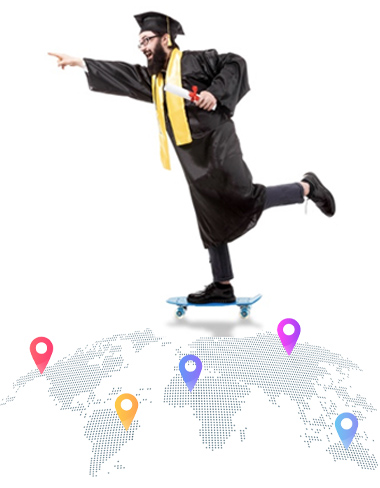 Why We Are Unique!
We bring a range of engaging and compelling SOPs for MBA to help students win admission to their favorite specialization in MBA from their dream university anywhere in the world.
Matchless Expertise
We have over a decade's experience in creating SOPs for MBA for diverse, reputed institutes from around the world.
Vetted Team of Writers
Our team consists of experienced and extensively vetted professionals who are expert in crafting creative SOPs for MBA programs.
Economic SOP Offerings
Our statements of purpose for MBA are extremely economic for the students. Despite its superior quality, the prices are always economic.
Top Quality Benchmarks
The statements of purpose for MBA that we develop are inspected under uncompromised quality benchmarks for impeccable performance.
Original, Unique Content
Each statement of purpose that we develop for MBA admission is unique and original in every aspect to bolster the chances of admission.
Student-Focused, Always
Everything that we integrate into the SOP for MBA is aimed to make the SOP student-focused. This helps the SOP have a unique signature.
Exceptional Client Care
Each student will have concerns and reservations about the SOPs developed. But our customer care team will address everything timely.
Bespoke SOP Writing
Every student comes with unique backstories and aspirations. Hence, we offer tailor-made MBA SOP writing services for every single clients.
Ecommerce and cross-border business have made logistics a crucial field of business and you can excel in the field with an MBA in the same.
Technology gave birth to a new resource—data. With an MBA in Data Analytics, you can manage the most important resource now for a business.
If you are good with numbers and want to go for a career in banking and finance with an MBA, we have got the best SOP for you.
We craft impeccable SOPs for MBA in marketing for students having a strong passion for marketing management and brand promotion.
Information technology is an integral part of any business and it is a unique resource in itself. Pursue MBA in IT with our SOP writing help.
The people in a business are the most difficult element to manage. If you have a flair for people management, our SOP will help you do an MBA in HR.
What Our Students Say
Ajai Raj
I was not really confident to have my SOP written by someone else as my previous experience with a freelance SOP writer for MBA did not end well. But even from the first interaction, I was impressed. You guys worked closely with me getting all the required details and I could see how it improved my SOP. I thank you for helping me get admission to my dream university for MBA.
Rahul R
I consider myself fortunate to have availed your SOP writing service. I really liked the way you interacted with me to get more details about my academic and professional details. The SOP was highly creative and it asserted my passion for HR in ways I never imagined. I thank you guys, and I will recommend your services to all my friends.
Reshma K
I am really grateful to you guys for delivering the best SOP for MBA. It has helped me immensely to get admission for an MBA in the US. The professionalism of the team and the quality of the SOP were top-notch and I was thrilled to receive such an impeccable SOP. I will always recommend your SOP writing services for MBA to everyone.
Who Says Sky's the Limit, There Is No Limit. Dream All You Can, and We Will Help You.
Contact Our SOP Team and Prepare to Start Your MBA.

Sreeja Sudha is a full time Content Writer and Editor who specializes in academic content writing. She is an expert SOP writer for MBA courses and has assisted numerous students around the globe with their admission and academic documents.