SOP for MBA International Business Writing Services
Write Your Perfect SOP for MBA International Business with 10+ Years of Experienced Professionals
Do you need a professional SOP for MBA in international business? Looking for SOP writers to create a compelling SOP for MBA in international business? Your searches end right here. We have been working in the field of SOP writing for almost a decade and we can help you with writing engaging SOPs for MBA in international business.
With our experience in the field, we understand how each document has to be drafted and formatted for maximum value.
Leveraging our skills and expertise, we have written SOPs for the following countries:
As we have matchless experience in creating SOPs for MBA in international business for all these countries, we are primed to offer you top-notch SOPs every single time.
Professional SOP Writers at Your Service
We understand that it is extremely important to cross the admission hurdles at the first attempt itself. For that a good statement of purpose will do the trick. In such case, it is recommended to take assistance from a reputed SOP writing agency, like ours. We know how to write an effective statement of purpose for MBA that reflects your personality entirely as well as impresses the admission authorities instantly. Contact us and we can share you our previously done sop sample for your reference. We can effortlessly blend unique content within correct SOP format that will altogether serve your purpose.
Sample SOP for MBA in International Business
"There's no shortage of remarkable ideas, what's missing is the will to execute them."
– Seth Godin
I completely agree with this quote. The world in which we live today has evolved drastically. Various industry verticals are witnessing fresh innovations each day. Technological advancements have contributed to this change as well. In an invigorating domain as that of business, it is highly challenging to stay afloat in the industry, keeping a constant tab on the market trends and inventive industry concepts. The business world had captivated my curiosity right from my childhood days; a time when I wanted to know about how the wheels of a business organisation run. My interest in this field intensified during graduation as my intellect sharpened. With professional exposure, I felt motivated to make a novel difference in the business mechanisms through the ideas and strategies developed by me. I wish to mould my discernment and channelise my potentials in the right direction so that I can fulfil my long-term career aspirations. By amassing sound knowledge and global insights about the business field, I am confident to establish myself in the same,realize my professional goals. To streamline my path, I wish to pursue the MBA in International Business from the renowned _________ University in USA.
My parents have always been my pillars of support. I hail from a middle-class family of four, including my parents, myself and my younger sister. I grew up watching my parents striving hard to providing us with good quality living and the best educational opportunities. Considering this, it is my desire to make my parents proud by having a strong career in a field that I am passionate of. They have constantly motivated me to work hard, be honest and follow my aspiration with determination. Due to this humble upbringing, I have matured as an independent and goal-oriented individual. There is a drive in me to learn new things and excel in anything that I undertake. In order to foster a holistic personality development, I efficiently balanced both studies and extracurricular challenges that came down my way at school and college. When I joined Bhimrao University to do B.Com., I was thrilled to get acquainted with a wide range of core subjects that brought me closer to the field of interest, business. I devoured all the theoretical and practical aspects of all the subjects with sheer enthusiasm. Seminars and workshops, on the other hand,infused me with broad academic insights about the business world.
Actively participating in various events in college, I developed my communication and interpersonal skills. Meanwhile, I got the chance to work as an organiser and a volunteer for several cultural fests. These platforms made me realise that I possess exceptional leadership qualities, good team-player abilities, managerial and problem-solving skills. It not only boosted my confidence but also made me believe that I have enough capabilities that would complement my career. I chose to pursue further studies rather than delving into my career right after college. I had brief professional exposure, working as a freelancer at PBS Groups in course of my final year. However, I felt it would be logical to get acquired with sound erudition about global business, so that I can perform my professional duties with better acumen and advanced skillset. With a view to gain an international perceptive on my area of interest, I decided to study abroad. Since USA is highly revered by many for pursuing advanced studies and quality education, I chose it as my academic destination. It has been my long-time dream to study in a foreign university and mingle with individuals hailing from different walks of life. By pursuing the MBA program in USA, I could see this dream materialising.
I had immersed myself in intensive online research and discussed with several well-wishers and mentors before finalising XYZ University in USA. The university has impressed me with its excellent QS global rankings, rich alumni and global reputation. Many of the online reviews had also hailed the university for offering world-class learning facilities, well-advanced graduate programs and good teaching faculty. These are the prime aspects that made me choose XYZ University over others. Most importantly, the MBA program that provides specialisation in International Business matched my academic requirement while its coursework aligned with my subject interests. The learning modules within the comprehensive curriculum covers topics such as global business, international marketing, global strategy development, entrepreneurship, international human resources management and international finance. The coursework intends to provide in-depth knowledge and understanding about global business and make the students familiar with contemporary business theories and tactics relevant to contemporary businesses.
After completing the program, I will be coming back to my home country and look for jobs in leading business companies or MNCs. I wish to utilise my newly acquired expertise and skills to promote business and growth of my prospective organisation. The MBA degree will add immense value to my profile and decisively support me in the long run, when I launch my own business consultancy firm in India.
How to Write an SOP for MBA in International Business
One of the major reasons that you must keep in mind while writing an SOP for MBA in international business is the reason why you are doing this course. What makes you passionate about the field and how you are going to build your career in the field with the help of the MBA in international business? If you are able to creatively build your SOP around these elements, you are already there.
This insight is what makes us one of the best in the field. We also bring with us unique exposure of writing numerous SOPs for venerated universities around the world:
     University of California
     Lancaster University
     University of Melbourne
     University of Toronto
     Sydney University
     Dublin Business School
     Trinity College Dublin
     London School of Economics
     University of New South Wales
     Technical University Munich
     Rome Business School
     University of Texas Dallas
     University of Padova
     Business School Pforzheim
     Edith Cowan University
     New York University
     Bocconi University
     University of Western Australia
     University Canada West
     University College Dublin
     Curtin University
     University of Alberta
     University of Massachusetts
     University of Cologne
     Munich Business School
     Monash University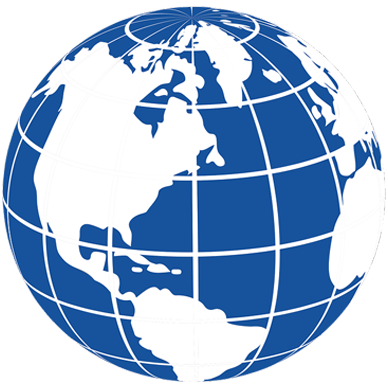 If you are writing an SOP for MBA in international business or for any other course, you need to understand that SOP cannot get you admission alone. However, a bad SOP can lead to the rejection of your application as well. Hence, this is a document that must be developed with utmost care. However, many students find it difficult to do that, and we can help you with that.
The following are a set of tips to write SOP for MBA in international business that we follow while writing SOPs. If you can follow these, it will help you immensely in the writing process
Here are the tips to write SOP for MBA in international business:
     Write the SOP well before the admission deadline
     Explain the reason to do MBA in international business
     Choose and finalize an effective format to write SOP
     Always write the SOP in a conversational tone
     Talk about your plans and aspirations for your career
     Explain what you expect to learn from the course
     Get your SOP edited multiple times to make it better
While these tips are a great way to write an excellent SOP, if you think you are unable to effectively organize your thoughts, you must hire a professional SOP writer. We have a team of skilled SOP writers to develop SOPs for MBA in international business.
What Makes Our SOPs for MBA in International Business the Best?
There is no doubt that it is our commitment to see our students succeed in their efforts to study MBA in business management in their dream university that makes us the best for writing SOP. With every project that we undertake to write SOP, we work hard to learn about the student, the course, the country and the scope of the same.
Along with these insights we develop from our research, we combine the following unique service qualities to always create the best SOPs for MBA in international business:
   Matchless domain experience for years
   Excellent and qualified SOP writers
   Highly value-adding SOP service plans
   Tailor-made SOP writing offerings
   Unrivaled quality assurance systems
   Timely customer service
When we undertake a project from our clients to write SOP for MBA in international business, each of these service qualities immensely helps us render the best SOP every single time.
Best SOP Writing Help for MBA in International Business
Are you trying to get admission for MBA in international business from your dream university? We can help you with that. Your SOP has the power to make or break your application. Hence, it must be assertive of your eligibility for admission and focused on your career aspirations. As we have done this for thousands of our students, we can do that for you, as well.
This student-centric SOP writing approach and services are what make us the best SOP writer for MBA in international business for you.
Who Says Sky's the Limit, There Is No Limit. Dream All You Can, and We Will Help You.
Contact Our SOP Team and Prepare to Start Your MBA.

With over a decade of experience working with students and professionals looking to study overseas, we have made quite a name
Quick Contacts
Email:  bestsopwriters@gmail.com
Phone: +91 9446543491
Ernakulam | Kerala