Best Professional SOP Writing Services for MBA in Hospitality Management
Get Your Customised SOP for MBA in Hospitality Management from Industry Experts
If you need an intelligent SOP for MBA in hospitality management, our SOP writers can help you with it. As we have unrivaled experience that spans a decade, we can compose smart SOPs that can improve your chances of admission for MBA in hospitality management. Over the years, we have developed incredible insights in the field that we use to make each SOP that we write even more engaging.
The major aim of an SOP is to let the university know that the student is genuinely interested in doing the MBA in hospitality management out of necessity to improve his/career. If the motivation can be established in an impressive manner, the admission can come easily.
However, that's not an easy job. But with our exposure of working for students from various countries such as given below, we are primes to support you:
Impress the Admission Panel with a Unique SOP
Looking for a good statement of purpose format for MBA in hospitality management program? Ask us for a SOP sample and you will be quite impressed with our work. By assigning your statement to us, you can relax and expect to have a high-quality document that falls within the required SOP word count, covers all your vital information and makes an impact on the admission authorities immediately. We can deliver your project either in pdf or word doc file format, as you require and within a quick time. Everything at a reasonable cost! Contact us now…
Sample SOP for MBA in Hospitality Management (Hotel Management)
My inspiration to step into the hotel industry came from one of my cousins, who owns a hotel business. During one of the summer holidays, I had visited his family in Pune, where I had the opportunity to spend some time at his hotel. I remember I had been all wide-eyed the entire time that I was there. I was awe-struck by observing how my cousin looked after every department of the hotel efficiently and managed both his employees and customers in a professional manner. Ever since, I felt curious about exploring the machinery behind the hotel business. As my intellect matured, I understood that the hotel and hospitality industry is really challenging, and at the same time, diverse and fascinating. I realised that it holds immense potentials for my career, and the field has immense employment opportunities for me. Being a person who likes taking up challenges, I found this domain quite invigorating as well as rewarding. Having backed myself with a graduate degree and adequate work experience, I am presently eager to enhance my learning curve to gain advanced skills and global insights about my chosen field. I am looking for a career progression, and in the long run, fulfil my dream of owning my own restaurant. It is for this reason that I wish to pursue the MBA in Hotel Management program from your prestigious university.
I am looking for a program that can bestow me with excellent managerial and organisational abilities, along with adequate leadership and decision-making skills. Right from childhood, I loved to explore new places and try different cuisines. These attributes make me a suitable candidate for a dynamic and evolving field, like the hotel industry. Following my inclination towards this arena, I chose to study BSc. in Hotel Management and Catering Science from XYZ Catering College, Nagpur. I owe it to my alma mater for comprehensively nurturing my career interests and getting me equipped with extensive knowledge and skills about food, hotel and hospitality industry. I adeptly balanced both my academics and co-curricular activities throughout my graduation. By actively participating in various cultural events and sports I developed my interpersonal and communication skills. Training programs, academic projects and internships boosted my practical skillset and made me familiarised with different core areas of this particular field. I was thrilled when our batch got the chance to get industry training at renowned Taj Hotel, Mumbai. It proved to be a great learning experience, given that I received adequate exposure about how things work in high-end hotels and providing quality customer services.
I took the professional plunge, once I completed my graduation. At this juncture of my career, I got the opportunity to work at an event management firm, Eagle Group. As a Guest Relation Executive, I performed my duties with utmost dedication and diligence. Even while handling my responsibilities meticulously, I never let go of my quest for learning. I looked for opportunities to gain further hands-on skills. I learnt to acclimatise myself to any situation or problem that came my way, which helped me to give my best and maintain composure in pressurised scenarios. Many a time, my hard work and commitment were recognised by the management, and I was duly rewarded with incentives. I went on to gather two and half years of professional experience at this firm, enjoying every moment of my tenure. In recent months, I have been consciously thinking about pursuing higher studies so as to upgrade my skills and enhance my insight on hotel industry. The thought of opening my own restaurant has constantly chased my mind. Eventually, after a deep contemplation and discussing with my family and well-wishers, I decided to do an MBA degree with a specialisation in Hotel Management. Pursuing higher education from abroad seemed to be perfect because I was keen to have a global perceptive about my chosen field.
For long, I have been impressed with the high standards of living in UK. So, from the time I decided to do higher studies from a foreign university, the first choice of country that came to my mind was naturally UK. The educational system here is considered of top-notch, and there are numerous renowned universities in the country. Both these aspects attract individuals from across the globe. Presently, I am interested to carry on with my advanced studies, while diversifying my professional portfolio. I found the ABCD University ideal for me after spending an exhaustive span of time on online research. The University boasts having excellent QS world rankings along with rich alumni list. Experienced professors, state-of-art learning facilities, student-friendly environs and great campus settings are some of the major factors that influenced me to pick this particular university over other institutes in UK. The MBA in Hotel Management program offered here specially aimed to meet the rising demand of relevant professionals in this particular domain. The coursework includes areas like human resources management, entrepreneurship and financial planning to name a few, which I am interested to master in-depth. The program focuses on developing the managerial abilities, business strategies, and decision-making skills within students. It prepares them to don multiple job positions like manager or any relevant executive role.
On returning to my home country after completing the MBA program, I am certain to attract rewarding job opportunities from leading hotels in India. I am looking forward to undertake administrative roles and acquire considerable work experience, after which I will launch my own hotel or restaurant. With this view, I strongly believe that the prospective program will help me realize my academic and professional goals.
This is Why We Specialized in MBA in Hospitality Management
Majority of students fear writing an SOP. The main reason for the same is the unfamiliar nature of the document. However, as we have written thousands of SOPs, we know how each SOP has to be framed to make it unique and original. You also need to carry out researches to ensure that the SOP clearly understands the industry and its scope.
Even then, the writing part can be a bit challenging. That's where we can help you. We have written exceptional SOPs for students looking to study MBA in hospitality management from various institutes. These institutes are:
   University of California
   University of Texas Dallas
   Rome Business School
   Technical University Munich
   Monash University
   New York University
   University Canada West
   University of Melbourne
   Edith Cowan University
   Lancaster University
   University of Cologne
   University of Toronto
   London School of Economics
   Sydney University
   Munich Business School
   University of New South Wales
   Trinity College Dublin
   University of Alberta
   University of Western Australia
   Dublin Business School
   University College Dublin
   University of Massachusetts
   Bocconi University
   University of Padova
   Curtin University
   Business School Pforzheim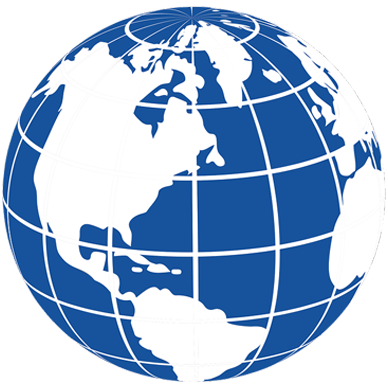 Therefore, your SOP for MBA in hospitality management will be safe with us. We have learned about the industry extensively over the years. Therefore, when we write an SOP for MBA in hospitality management, we use these exposure exceptionally well.
Along with our experience in the field, we also leverage a set of tips to write SOP for MBA in hospitality management to make the SOP even more engaging and unique:
The tips that we use are:
   Avoid integrating unimportant details to the SOP
   Use your motivation to the do the course the focus
   Choose an effective format to develop the SOP
   Write the SOP using a unique, friendly tone
   Explain about your career goals after doing the MBA
   Give your reasons for choosing a particular country
   Have your SOPs edited as many times as required
While writing an SOP for MBA in hospitality management, one must keep these tips in mind to make the SOP even more effective. However, following these SOPs is not enough alone. One must be able to use language effectively to do so. If you lack the skills with language, you can hire a professional SOP writer for MBA in hospitality management from us, as well.
Why Are We the Best to Write SOP for MBA in Hospitality Management?
What makes us different from the rest of the SOP writing players is our uncompromised commitment to help out students succeed in their applications. That's the reason we have a dedicated team working on each aspect of SOP to render the most effective SOPs for admission.
Apart from our dedicated efforts, we also use our features effectively to come up with incredible SOPs for MBA in hospitality management for our students.
They are given below:
   Years of experience in the domain
   Dedicated, creative SOP writers
   Various SOP writing services
   Perfect quality assurance systems
   Diverse SOP formats to choose from
   Timely and dedicated customer care
We intelligently combine these elements with our SOP writing process to ensure that we can deliver unique and original Sops for MBA in hospitality management for our clients.
Want Best SOP Writing Help for MBA in Hospitality Management? Hire Us
Over the years of our experience in the field, we understood what our students need when it comes to writing an SOP for MBA in hospitality management. We also know what the university will look for it the same. Therefore, we carry out extensive research about the industry and the university to make the SOP rich with insights that will impress them.
Are you looking for an insightful and engaging SOP that can bolster the chances of your applications' acceptance? You have come to the right place. Hire the best SOP writer for MBA in hospitality management.
Who Says Sky's the Limit, There Is No Limit. Dream All You Can, and We Will Help You.
Contact Our SOP Team and Prepare to Start Your MBA.

With over a decade of experience working with students and professionals looking to study overseas, we have made quite a name
Quick Contacts
Email:  bestsopwriters@gmail.com
Phone: +91 9446543491
Ernakulam | Kerala