Are you looking for an SOP for MBA in Germany? Want a professional SOP writer to help you write an SOP for MBA in Germany? You have reached the best place in the market. We have been writing SOPs for MBA in Germany and other countries for nearly a decade. We can help you craft a compelling SOP that can sell your candidature to the admission committee of any university in Germany for any MBA specialization. Once you decide to hire us, we can share sop samples for MBA in Germany and you can see to yourself how efficient we are in drafting the documents.
For nearly a decade, we have been assisting students and professionals create excellent and value-adding SOPs for MBA in Germany and other countries. Our experience in helping our clients has helped us understand the nuances of writing a winning SOP for MBA. When our clients approach us with the requirements to write an SOP for MBA, we leverage our industry insights and exposure to write compelling SOPs. Besides statement of purpose for college/university admissions, we are also in a position to deliver you custom-made sop for Germany student visa applications.
In our professional tenure that borders a decade, we have extensively written SOPs for a plethora of MBA specializations, as well. These include the following, and many more:
As such, no matter what you want vertical that you want to specialize with your MBA, we can offer you all the help that you need to write an SOP for MBA in Germany.
Ease Admission Hurdles with Our SOP Writing Services
Worried about writing sop for masters in Germany on your own? Can't think of enough content to meet SOP word count that is expected by the university? Don't stress out; instead approach us now! Having vast expertise and years of experience, we exactly know how to write a good statement of purpose for MBA, for Germany, Canada, Australia or any other country for that matter. Simple contact us and we will help you out. Ask for a sop sample to get an idea about the quality of our work. No matter which university or college in Germany that you wish to apply at and pursue your formation, we do have a large database with sample sop for German universities.
How to Write an SOP for MBA in Germany?
Many students, when they approach us to write SOP for MBA in Germany, say that the most challenging part of an application is writing an SOP. They say that they are mostly unfamiliar with the document and have no idea what it must contain, what should the format be, and how it needs to be written. This is where we step in with outstanding sop for Germany.
From our experience in the field, we have learned that it is not easy to create an impressive SOP. As a bland, unimpressive SOP will not serve your purpose, you need to create a unique SOP. However, that's not an easy job to pull off. You must work hard to come up with an SOP that will meet the needs of the student as well as the requirements of admission committee. In order to do that, we have been using a set of tips to write SOP for MBA in Germany. We have created a database with list of sop for Germany samples, which we have created by integrating these amazing tips. 
If you are trying to write an SOP for MBA in Germany yourself, these will come in handy for you. Take a look at the same:
Dos and Don'ts While Writing SOP for MBA in Germany
Writing statement of purpose for Germany is not easy unless you have a thorough knowledge about how to craft it and what mistakes to avoid while developing it. Here are some Dos and Don'ts to follow during the making of your SOP. 
Dos 
Plan well: It's important to plan your statement of purpose – when to begin writing it, what to include, whom to ask to proofread and edit etc. 

Start in advance: Do not wait for the last minute to start writing your

sop for German university

. Once you have made up your mind about where to study and what to study, begin writing your SOP straight away. 

Ensure that your SOP matches all other documents: Make sure that the details you give in your statement of purpose is not contradicting with the same on the supporting documents you produce along with it – for instance your score card, letter of recommendation etc. 
Don'ts 
Don't copy: If you are referring any

sample sop for Germany

student visa before writing your own statement of purpose, you could be influenced by some of the phrases given there. However, it's important not to use them in your essay. 

Don't let it be overly lengthy: Check with your university's guidelines for SOP writing and adhere with the recommended word count. 
Don't submit before proofreading and editing by experts: Even if you are confident that you have written your SOP well or at par with sop samples for Germany, it's important to have it proofread and edited by an expert.
   Have a clear idea about what to include in the SOP and not
   Choose an effective and inclusive format for the SOP
   Learn about the specialization that you want to do MBA in
   Find out what the academic nature of the college/university
   Create the entire SOP around the motivation to do MBA
   Explain about your future goals after the MBA in Germany
   Get your SOP revised multiple times to make it better
   Use a reliable person to review the SOP and elevate its quality
Of course, these tips can surely help students in making their SOPs for MBA in Germany all the better and focused while keeping it crisp. However, it is also important that students must be able to express their thoughts effective on the SOP. If you doubt that you can use language effectively to do that, it is sensible to hire a professional SOP writer who has adequate experience in writing SOPs for MBA in Germany.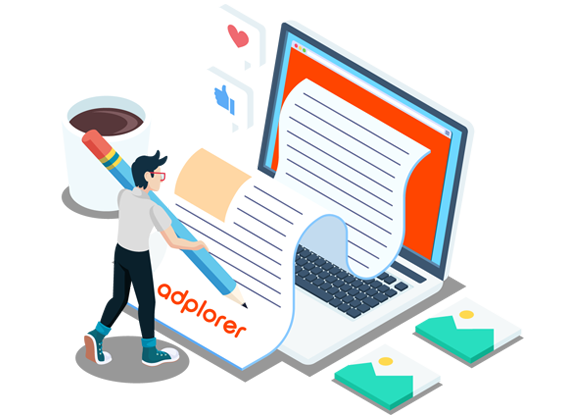 Why Are We the Best to Write MBA SOP in Germany?
Being a student-centric team, we have always put the needs of the students at the forefront of every project that we undertake. We work hard to help our students realize their dreams of studying MBA in Germany. This commitment is what makes us one of the best in the field to write SOP for MBA in Germany. In our constant efforts to support our students, we have developed SOPs for MBA in various specializations in the following institutes in Germany:
   Berlin School of Business & Innovation
   International School of Management
   Business School Pforzheim
   Munich Business School
   University of Cologne
   Arden University Berlin
   University of Augsburg
   University of Mannheim
   Johannes Gutenberg University
   EBS University of Business and Law
As we have worked with numerous students aspiring to study MBA in Germany in various universities, we know how each SOP needs to be drafted. With each SOP that we work on, we mold our capability to craft engaging SOPs that help our students even more. That's the major reason we have become one of the most reliable SOP writers for students looking to study MBA in Germany. The dedication that we exhibit to understand the needs of the students and carry out the research needed to get deeper insights about the institutes together helps us write impeccable SOPs that improve the chances of our students' applications being a success.
Together with all these, we have also been supported extensively by a range of service qualities that make us the best choice to write SOP for MBA in Germany:
   The industry exposure for nearly a decade
   Skilled and creative writers for writing SOPs
   Cost-effective and affordable SOP writing services
   Uncompromised quality with unique quality systems
   Customizable service offerings as per clients' needs
   Various formats that our students can select from
   Different packages for different clients for SOP
   Experienced and professional customer care team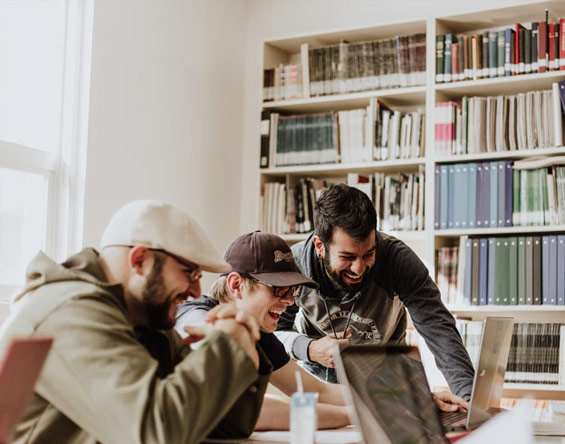 These unique features of the services that we deliver ensure that the SOPs that we write for our students wanting to study MBA in Germany are always the best.
Hire Our MBA SOP Writing Services for Admission
Over the years of our experience working with aspiring students, we have made a name for our SOP writing services in the industry. What makes us unique is our knowledge about the industry and the institutes. This is the reason we are able to cater to the exact needs of the institutes with the SOPs that we write for our students. This is also why our SOPs can add immensely value to the application and bolster the chances of our students for admission.
Being a client-first SOP writing services provider, when you approach us with your SOP writing needs for MBA in Germany, you are guaranteed to be delivered with SOPs that are:
  Assertive: Your statement of purpose for Germany will be clearly and unambiguously stating what your goals and purposes are
  Original: The SOPs that we create for you will be 100 percent original because we create it for you from your perspective rather than ours.
  Unique: Although there could be hundreds of other applicants just like you, your character, personality, thoughts, motivations and future goals will be unique. We integrate that into your SOP to make it completely customized to reflect your details.
  Focused: We will ensure that every word in the admission document crafted out for you is very much focused on the actual purpose of it and compete with any best sample sop for German universities.
  Top-notch: We keep ourselves updated about the latest trends in the college/university admission procedure and integrate those changes in our writing of your SOP.
  No plagiarism: Every SOP that we create is tested through Copyscape premium service, an advanced and popular plagiarism checker tool, to ensure that you are getting an SOP that is free from plagiarism and sop sample for student visa par excellence.
  Coherent: Coherence is important to keep the reader glued to your sop for masters in Germany. We will ensure that.
We know that every student is a unique entity with unique aspirations, experiences, and goals in their lives. We strive to integrate this uniqueness to the SOPs that we write for MBA in Germany no matter what the specialization is. That's why each of our SOPs is able to strike the right chord with the admission committee.
Talk to our client relationship team to grab more details about our SOP writing services and grab a few sample SOPs for MBA in Germany to evaluate our expertise.
Frequently Asked Questions (FAQs)
Is SOP mandatory for Germany?
Yes, SOP is one of the essential documents to include in your application to German universities and colleges when you apply for advanced studies.
Should SOP for Germany be written differently than other countries?
SOP for each country and institution differs from others. This is because every institution prescribes certain guidelines to follow while writing the SOP. When you write an SOP for Germany, it's important to state why Germany is a suitable country for you to study in while there are so many other countries to choose from. Rather than talking generally about the country and institutions there, it's important to describe how higher study in Germany will enhance your prospects, boost your career, and nurture your potentials.
How can I get a good SOP to secure admission in Germany universities?
Having worked in the domain of writing top notch sop for Germany student visa and sop for German university, we can promise you excellence and deliver you the best SOP for your admissions to any German university you wish to get enrolled in.
What should I highlight in my statement of purpose?
Statement of purpose is a document which you can effectively use to talk to your admission officers and convince them about your suitability to study the higher education program they offer you. So, the major areas to highlight in it are your suitability for the course – such as how the course will benefit you and contribute to your future goals and what qualities and skills you have to study in their institution and to pursue your future goals there. It's better to model your essay on the best sop samples for Germany, which you can get from us on request.
What points should I keep in mind while writing SOP for Germany?
It's important to note that SOP is the ultimate document that can either make or break your admission prospectus. So it's important to write it as perfectly as possible, ensuring correct format, focus and readability. Before writing your SOP, consider reviewing sop samples for MBA in Germany or your respective courses.
Who Says Sky's the Limit, There Is No Limit. Dream All You Can, and We Will Help You.
Contact Our SOP Team and Prepare to Start Your MBA.

With over a decade of experience working with students and professionals looking to study overseas, we have made quite a name
Quick Contacts
Email:  bestsopwriters@gmail.com
Phone: +91 9446543491
Ernakulam | Kerala