Write Your SOP for MBA in Canada with Most Experienced Experts
Want an SOP for MBA that will help you get admission to your favorite institute in Canada? Tired of searching for a professional SOP writer for MBA in Canada? Do not worry. We offer high quality and affordable SOP writing services for MBA in Canada.
We have been providing affordable SOP writing services for nearly 10 years. This experience has helped us understand everything there is to know about writing SOPs whether you are trying to get admission for MBA in Canada or any other country. No matter what you need and the specialization that you are going to focus on for your MBA, our team of sop writers will help you with impressive and engaging statements of purpose that will improve the chances of your admission for MBA in any respected institute in Canada.
In our efforts of working with our students and providing them with impeccable statements of purpose for MBA in Canada, we have developed SOPs for various MBA specializations as given below:
As our experience spans all these specializations, we know how each SOP for MBA in Canada needs to be constructed to add value to your application. Since an SOP cannot win you the admission alone, we make sure that the SOP that we write considerably improves your chances of successful application.
Hire our SOP writing services
By assigning us the task of writing your sop for MBA in Canada, you can be completely assured that we will take care of everything for you in regards to sop writing. We will ensure that the statement of purpose developed by us follow the global guidelines and falls within the expected sop word count by your chosen university. We are fortunate to have some of the best SOP writers in our team, who always ensure to come up with unique and effective contents for every client. To know more about our sop writing services, reach out to us now.
How to Write an SOP for MBA in Canada?
One of the difficulties that students face while trying to get admission for MBA in Canada for any specialization is writing a winning SOP. Due to the nature of SOPs, students are unfamiliar with its structure, content, and the style of writing. This makes writing an SOP more difficult than it actually should be. Over the years, we have understood that following a set of tips to write an SOP for MBA in Canada can make all the difference.
These tips cannot make writing an SOP a walk in the park. But it will help you streamline your writing process and better constitute an SOP that reflects your motivations, future goals, academic experiences, and your aspirations of pursuing MBA in Canada more clearly.
Although these tips can help you in a range of ways to write an excellent statement of purpose for MBA in Canada, you need to work hard, as well:
   Ensure enough time between writing and submitting
   Have an idea on what to include and not in the SOP
   Follow an inclusive and effective format for the SOP
   Keep the focus of the SOP on your motivation for MBA
   Explain how the course will help you meet your goals
   Edit and revise your SOP as many times as possible
   Learn extensively about the chosen MBA specialization
   If possible, have your lecturer or manager edit the SOP
However, if you think that you are unable to translate your thoughts effectively to the SOP, get the help of a professional SOP writer. Writing with clarity and expressing yourself effectively through the SOP is important to impress the admission committee while trying to get admission for MBA in Canada in a venerated institute.
Why Are We the Best MBA SOP Writer in Canada?
Over the years of our professional experience in the field, we have worked with numerous students coming from different backgrounds to do MBA in Canada. This exposure has helped us understand all the challenges involved in writing and SOP for MBA in Canada. Further, our exposure of writing SOP for various institutes in Canada has made us extremely skilled in creating impressive and assertive statements of purpose for MBA, as well.
We have successfully helped our students get into some of the most esteemed institutes in Canada such as:
   Dalhousie University
   Conestoga College
   University of Alberta
   Cambrian College
   University of Toronto
   Centennial College
   University of Calgary
   Humber College
   University of Windsor
   Seneca College
While this is a list of the institutes that we write SOPs most frequently, we are capable of delivering SOP for MBA in any universities in Canada. Our close association with writing SOPs for these institutes has made us deeply insightful about their SOP criteria. Hence, each of the SOPs that we write for these institutes tends to meet their exact requirements. This improves the chances of our students' acceptance into the university for MBA in Canada.
We combine these elements with a variety of service qualities that are unique to us. Hence, we ensure that our clients have better chances of winning admission with the statement of purpose that we write for MBA in Canada than with any other service provider.
These qualities that we have in bind in ourselves over the years are following:
   Unrivaled exposure and experience in the domain
   Team of writers who are creative and qualified
   A unique set of quality review and assurance methods
   Multiple SOP writing service for multiple clients
   Tailor-made SOP writing packaged per clients' needs
   Exceptionally value-adding and affordable SOPs
   Diverse SOP formats that students can choose from
   An excellent team of professionals for customer care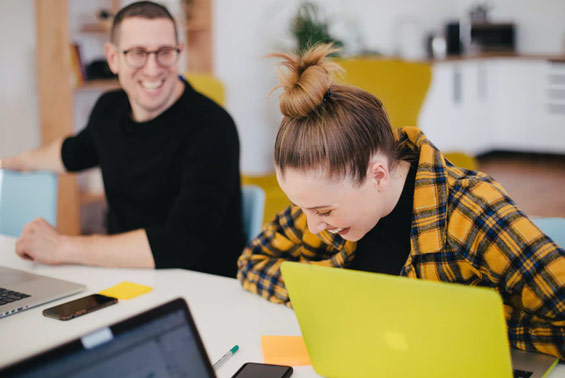 When we write an SOP, each of these elements help us ensure the best SOP and customer experience with us.
Hire Our Experts for Your SOP for MBA in Canada Writing Help
We work extremely close with each of our students to understand their previous professional and academic experiences so that the SOP that we develop can be unique to the student. That's the reason we have developed two different ways of gathering information from the student to ensure that the SOP represents the best part of what makes the student and ideal candidate for MBA in a particular University in Canada.
We work extremely hard and constantly to develop a statement of purpose for MBA in Canada that are embedded with the following qualities:
   Highly conversational and creative
   Developed for a particular client
   Engaging and focused at the same time
   Assertive of the client's eligibility for MBA
   Written from the insights given by the client
   Free of any kind of plagiarized content
If you would like to have your SOP written by a professional team having matchless experience, we are the team that you can depend on.
Not only do we have the experience and dedication to create high-quality SOP for MBA in Canada, we also have the right team and infrastructure to deliver statement of purpose that can meet your goals.
You can get more details about our SOP writing packages and services by speaking to our customer relationship desk. Talk to us right away and we are eager to help you.
Who Says Sky's the Limit, There Is No Limit. Dream All You Can, and We Will Help You.
Contact Our SOP Team and Prepare to Start Your MBA.

With over a decade of experience working with students and professionals looking to study overseas, we have made quite a name
Quick Contacts
Email:  bestsopwriters@gmail.com
Phone: +91 9446543491
Ernakulam | Kerala