Professional SOP Writing Services for MBA in Marketing
SOP Writing Service for MBA in Marketing
If you are trying to get admission for MBA in marketing abroad, the most important thing you need is an SOP. And our SOP writers can craft exceptional statements of purpose for MBA in Marketing. With nearly a decade of hands-on experience in the field, we know how to craft compelling SOPs for MBA in marketing that can enhance the chances of our students' admission. No matter how stringent the SOP writing requirements are and where you are trying to get admission to, we will help you.
The exposure that we have had over the last decade in the industry makes us the best name in the field to write SOP for MBA in marketing.
Our extensive experience in writing SOPs include the following countries:
We have written numerous SOPs for MBA in marketing in these countries as these are the most preferred academic destinations. However, we write SOP for any country in the world.
Get a Winning Statement of Purpose for MBA
Tired of looking for a perfect SOP example? Stressed about meeting the required word count of statement of purpose? Leave your writing woes in the hands of the experts. We know what kind of sop format must be followed while applying for MBA for marketing as well as how the content must be presented. Simply hire our SOP writing services and we will handle the document for you, as per your requirement and specification. We will provide you with a unique statement of purpose that will leave a great impression on the admission authorities for sure. Contact us now!
Sample SOP for MBA in Marketing
Marketing is the domain, where the sky is the limit. It's fascinating to explore the psychology of customers and strategize unique marketing mechanisms for each situation. After completing my graduation, I believe that pursuing an MBA program with a specialization in Marketing would add value to my profile. An internationally recognized course will get me equipped with advanced skills in the business and management field. I am vehement about sharpening my discernment and gain a global perceptive about the ever-evolving domain of marketing. This will help me craft a concrete and successful career in the area of my interest. I am confident that the proposed program that is being offered at XYZ College, India, would ideally help me in achieving my aspiration.
I love working on challenging points. From a young age, I have been driven by my instinct to accomplish my goals. Such attributes enabled me to be a proficient student and obtain impressive marks throughout my formative academic years. I have the zeal to learn and evolve myself and gather maximum knowledge about the areas concerning my interests. I always have focused on securing my future with a career seamlessly aligned with my passion. Owing to my penchant for the business field, I chose to study Bachelors of Commerce with majors in Economics from Sai Bhavan Arts and Science College. It was overwhelming to understand the mechanism that went behind a business and explore different areas within the field.
For ensuring a holistic character development, I proactively participated in extracurricular activities, besides academics. It enabled me to gather a wide range of skills pertaining to communication, interpersonal, organizational and leadership. I actively took part in various inter-collegiate events and competitions, which helped me to boost my confidence immensely. I eventually completed my graduation successfully by securing 78%. Even before my final year approached, I had been consciously thinking about my next career move. Although I had plans to pursue higher studies, I chose to take the professional plunge, so that I could gather industry insights as well as work experience. I was fortunate to have got the job opportunity to work in the reputed company, B1 & Co, as a Marketing Trainee. This eventually helped me realize my true potential in this field. My interest in sales and marketing was vastly instigated, to the extent that I eagerly gained hands-on experience on the same during this time.
I have been highly efficient in executing my responsibilities. The passion that I showed towards my work was duly noticed by the management.  I won wide appreciation for my diligence and commitment. I was thrilled when I was promoted to the role of Marketing Executive within 8 months of my joining the company. With this promotion, my responsibilities increased as well. Many a time, I faced challenges which I strategically managed to overcome. These experiences made me conscious of the lack of advanced skills, required to meet contemporary business issues. Eventually, I realized that having a great product or innovative service is not enough for a company or brand's growth and success. Superiority in the industry calls for adopting certain marketing techniques and concepts. To leverage my competence with relevant skills, I have decided to pursue a globally acknowledged degree.
Eyeing career progression, I decided to go for further education. I started looking for a course that would leverage my foundational knowledge in marketing and equip me with a relevant skillset. Therefore, I immersed myself in exhaustive online research to find a college and marketing program that would be helpful in enhancing my learning curve and propel me towards my career objectives. Eventually, I was glad that I found ABC Institute of Business ideal for me. While many of my peers chose to pursue their higher studies abroad, I preferred doing it from my own country. Times have changed and colleges and universities in India have adopted global teaching methodologies along with industry-oriented syllabus. Like international educational institutions, Indian colleges, too are implementing the concepts that help students imbibe beyond-the-classroom learning experiences and real-world industry insights. Besides, considering my family bonds, it would have been very difficult for me to leave them and go abroad for higher studies.
There are several reasons for choosing ABC Institute over other top-ranking colleges in India. What impressed me about this particular is that it is globally recognized and known to have strong alumni. Through various online reviews, I found that the institute largely focuses on preparing the students for their respective career fields in a very comprehensive manner. The MBA in Marketing program at this institute covers the core areas that I am keen to master. It intends to build the leadership qualities and communication skills of the students as required in the challenging domains of marketing and business. On undergoing this training, I would be able to understand the strategies and techniques that need to be used to handle real-life business problems.
I am positive that the MBA program will add value to my profile. The degree will help me attract rewarding jobs with better remuneration. The academic expertise and skills that I would gain from this course will enable me to perform my duties more competently. Considering these aspects, I am eagerly looking forward to enroll in the proposed program at this esteemed institute.
How We Write Your Winning SOP for MBA Marketing
The first thing that a student must keep in mind while trying to write an SOP for MBA in marketing is that is it not an easy job. One must work hard to learn about marketing, the MBA, the country, the university and also about the industry. So that the insights arrived at can be put together for an SOP for MBA in marketing than can help the student.
We have worked with a range of students from different backgrounds and for freshers who sought SOP for MBA in marketing for the following institutes:
   New York University
   London School of Economics
   Dublin Business School
   University of New South Wales
   Lancaster University
   Edith Cowan University
   University of California
   University College Dublin
   University of Massachusetts
   University of Texas Dallas
   University of Cologne
   Business School Pforzheim
   Munich Business School
   Curtin University
   University of Melbourne
   Sydney University
   University of Toronto
   University Canada West
   University of Western Australia
   University of Alberta
   Trinity College Dublin
   Technical University Munich
   Rome Business School
   University of Padova
   Bocconi University
   Monash University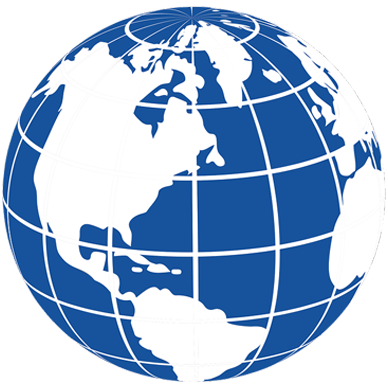 One must understand that while SOPs for MBA in marketing are extremely important, they cannot win admission alone. Even if you have the best SOP in the world, you may not win admission. Hence, you must write SOP for MBA in marketing in such a way that it adds value to your candidature.
This is definitely a challenge for most students as they are unfamiliar with the structure, format and content of an SOP for MBA in marketing. This is where we can help you with all that.
We follow a unique set of guidelines while developing SOPS for MBA in marketing for our clients. These are simple guidelines that anyone can adhere to.
They are as given below:
   Follow the SOP guidelines of the university
   Explain why you are doing MBA in marketing
   Finalize an intelligent and inclusive format
   Use a formal, yet friendly, tone in the SOP
   Talk about your career goals and aspirations
   Explain bout your academic expectations
   Edit your SOP more than once for quality
There is no doubt that these tips to write SOP for MBA in marketing can help aspiring students come up with smart SOPs. However, if you are not confident about your ability to use language effectively, you must hire a professional SOP writer for MBA in marketing.
Thousands of students depend on our team to craft the most effective SOP for MBA for marketing for them no matter where they want to study at.
What Makes Our SOPs for MBA in Marketing the Best?
We have been working in the field of SOP writing for almost a decade now. Over the years, we have written SOPs for MBA in marketing for almost all the top academic destinations in the world. This has helped us understand the nuances of writing SOPs for MBA in marketing and other courses, which makes us the most reliable name in the field for SOP writing.
In addition, we also have a plethora of service qualities that help us, such as:
   Excellent team of creative writers
   Unique experience in the domain
   Economic SOP writing services
   Bespoke SOP writing offerings
   Exceptional quality assurance systems
   Professional and timely customer care
Each of these elements exerts tremendous influence on every SOP that we write for MBA in marketing, making it even better for successful admissions.
Hire Us, the Best SOP Writing Help for MBA in Marketing
Are you looking to study in your dream university for MBA in marketing? Then you need an effective and compelling SOP that can help you win the admission. We are dedicated to ensure that our clients always get the admission for MBA in their preferred university. That's the reason we work closer to the clients with each project.
We work hard to ensure that the SOPs that we write for MBA in banking and finance are able to sell your candidature in the best way possible.
That's why our SOPs are top-notch and superior for admission. If you want such an SOP for MBA in marketing, our SOP writers can help you.
Who Says Sky's the Limit, There Is No Limit. Dream All You Can, and We Will Help You.
Contact Our SOP Team and Prepare to Start Your MBA.

With over a decade of experience working with students and professionals looking to study overseas, we have made quite a name
Quick Contacts
Email:  bestsopwriters@gmail.com
Phone: +91 9446543491
Ernakulam | Kerala