SOP for MBA in Business Analytics
SOP or Statement of Purpose for MBA in Business Analytics
Want an impressive SOP for MBA in business analytics? Looking for SOP writers for MBA in business analytics? You have found the most reliable name in the market. We can write statements of purpose for MBA in business analytics for institute in the world. Our expertise and experience in the field are unparalleled and help us craft intelligent SOPs for everyone.
We have worked with numerous students over the last nine years to craft intelligent and smart SOPs for MBA in business analytics. This extensive experience makes us the most reliable SOP writing service provider to help you win admission for MBA in business analytics.
Over the years, we have crafted SOPs for MBA in business analytics for institutes from the following countries around the world:
Hence, no matter what, we can render you with perfect SOPs for MBA in business analytics just like the sample SOPs for MBA in analytics that you might find online.
SOP Crafted as Per Individual Need
Our SOP writers are quite experienced and well-versed about the business and computing world. They will effortlessly develop a unique and impressive SOP for MBA in Business Analytics by using appropriate tone that matches the industry and career type. While we provide professional SOP writing services, you can expect customized solutions and quality results. Be it SOP pdf or word doc file, we can deliver your document in the required format and within your stipulated time. Leave your message here and we will get back to you shortly to discuss about your statement of purpose.
Sample SOP for MBA in Business Analytics
The business world has enchanted me for a long time. Ever since my childhood, I have been curious about the whole thing, especially how the machinery works in a business. Hailing from a business family, it was natural for me to develop an inclination towards this particular field. My father runs a textile business. As a child, I remember being fascinated just by watching him manage different aspects of the company with passion and commitment. He is the main source of inspiration, aspiring me to put on the shoes of a businesswoman someday. Courtesy to technological advancements and urbanization, the world is evolving at a rapid pace. Therefore, it is vital to stay on par with market and business trends and develop adequate hands-on skills and acumen. So far, I have highly focused on my dream of establishing myself in the business domain, which I want to accomplish with a sound erudition. This is why, I am fervent about pursuing the MBA in Business Analytics program from the _____________ (university name), USA. This will refine my professional knowledge with a global approach to my field of interest and amass advanced skills.
I have always been a proficient student academically. I obtaineda CGPA of 7/10 in SSC and 92%in high school.My inherent zeal to venture into business intrigues me to undertake challenges and work hard to achieve my goals. Since I had a penchant for computers, I opted to study Computer Science Engineering for my under-graduation. I am an ardent learner, and therefore, I am always eager to gain a fair knowledge and understanding about the areas of my interests. Following that, I demonstrated utmost dedication and keenness in imbibing a broad range of knowledge, including practical and theoretical. I was overwhelmed to get equipped with varied computing as well as technical skills such as Python, HTML, Java, SQL, etc. in course of handling several academic projects. In the quest to gain additional knowhow, I undertook separate certification courses outside my college.
Since I carry a drive to excel in whatever I do, I laid equal emphasis on both academics and co-curricular activities. Throughout my graduation, I actively participated in various events, including cultural and tech fests, dance and singing competitions and sports. I had also been a volunteer for a few social events and campaigns that were organized by our college. Active involvement in all these programs helped me develop my interpersonal and communication skills and leadership qualities. Towards the end of my final year, I received a brief professional exposure by completing a 3-months internship for Verizzons Pvt. Ltd. Here, I had a gratifying experience, utilizing whatever that I had learnt so far. In this course, I was constantly wondering about what to do next. A logical decision would help me build a strong career in my field of passion. There were promising job offers, which I could have embraced after completing my graduation. Instead, I felt it ideal to continue with further studies.
My determination to secure a firm foothold in the business field made me zealous about searching for a course that befitted my computer science background and also my career interest. Studying abroad seemed to be a good idea to receive a global learning exposure. The USA was the only choice that came to my mind,considering its enriched international learning experience. Round the year, the country attracts thousands of individuals from across the globe for utilizing wide academic and professional opportunities. By pursuing the advanced program from the USA, I would be able to expand my insights on the business world, mingling with culturally diverse students hailing from different backgrounds and nations. On the other hand, my online research findings made me realize that most Indian colleges still depend on outdated syllabus. They focus more on theoretical aspects, rather than venturing into the practical aspects of any course. These are some of the major reasons why I decided to do study in the USA.
I was very glad to find the MBA in Business Analytics program at ________ (university name), apt for my academic requirements. It was only after an intensive online research for several days that I found this option quite suitable for me. The QS world rankings of the university are quite impressive and its alumni list is illustrious. The university is said to offer well-advanced graduate programs, and the certifications are globally recognized. Many university reviews hailed it for having excellent students' amenities, remarkable learning facilities and highly supportive faculty. The MBA program offered here comprehensively covers the major areas pertaining to business analytics including accounting analytics, data science, marketing analytics and financial analytics among others. The program intends to provide sound knowledge and develop analytics skills of the students that are essential to analyze and manage volumes of data. This course will make me well-versed with advanced technologies, methodologies and tools used in real-world business organizations.
Undoubtedly, the MBA in Business Analytics program at your university will decisively sharpen my acumen, leveraging my profile. After completing the program, I wish to come back to my home country and assist my father expand his textile company. By implementing my newly acquired knowledge and skills, I aspire to drive the business to greater heights.
How to Write an SOP for MBA in Business Analytics
When you are trying to write an SOP for MBA in business analytics, you must need to bring in all the elements that connect you to the field intelligently to the SOP. It must assert your motivation to do the course and how it will help you follow your passion for business analytics. This will surely set your application unique from the rest of the candidates.
As a client-centered business, we have done that many times over for our students who wanted SOPs for MBA in business analytics for the following institutes:
   University of Massachusetts
   University College Dublin
   University of New South Wales
   Rome Business School
   University of Toronto
   Trinity College Dublin
   Bocconi University
   Lancaster University
   University of Alberta
   Munich Business School
   University of Melbourne
   University Canada West
   University of Padova
   Dublin Business School
   University of Western Australia
   Edith Cowan University
   UnCurtin University
   University of California
   Technical University Munich
   London School of Economics
   Business School Pforzheim
   Sydney University
   University of Texas Dallas
   New York University
   University of Cologne
   Monash University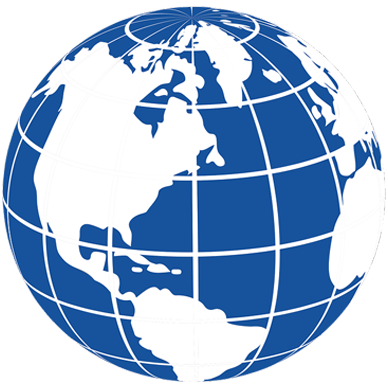 Our experience writing SOPs for MBA in business analytics for these universities has helped us understand how each SOP needs to be unique in their own rights. Only then can they impress the admission committee and encourage them to accept our students.
That's the reason we work extremely hard to learn everything about the students and their previous experiences relating to business analytics.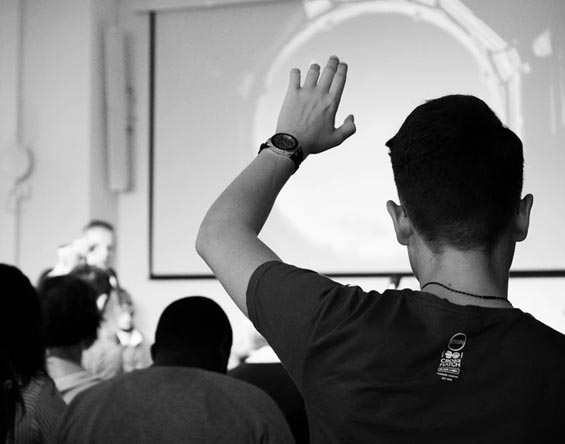 In addition, we combine these insights we amass from the students with a range of tips that we follow to create the most compelling SOPs for MBA in business analytics:
   Stick to the university guidelines for the SOP
   Talk about your passion for business analytics
   Explain what you want to become in your career
   Describe how the course will help you in your career
   Explain why you want to study in a particular institute
   Talk about what you expect to study from business analytics
   Get the help of someone else to edit the SOP to make it better
Although these tips will help you, writing an SOP is much more than sticking to these tips. If you do not think you can effectively put your thoughts into the SOP, hire a professional SOP writer to do that. This is where we can help you.
Our experience of working in the field with numerous students will render with impressive SOPs for MBA in business analytics.
What Makes Our SOPs for MBA in Business Analytics the Best?
One of the major reasons that make any SOP impressive and winning is the way relevant ideas are presented to the admission committee. It must be creative and engaging to the audience while asserting the candidature of the students effectively. Our creative acumen and experience in the field help us do that.
Further, we also have a unique set of service qualities that work in tandem with our dedication and creativity to ensure insightful SOPs for business analytics with every SOP project.
They are as given below:
   Over 9 years of domain expertise
   Affordable and economic services
    Writers with in-depth knowledge about all major universities for MBA
   A trained team of SOP writers
   Bespoke service plans for everyone
    Zero percent plagiarism and 100 percent unique content
    Customized for the specific course
   Incredible quality assurance systems
   Exceptional customer care and support
  Sample sop for business analytics for prior checking
When we write SOPs for MBA in business analytics, we use these capabilities to a great extent. That's the reason we have become one of the best in the field for the same.
What not to Include in an SOP for MBA in Business Analytics?
Knowing what not to write in your sop in MBA business analytics is just as important as knowing what to write. Your SOP will get only a few minutes' attention. You must impress the selection committee within that short span. If the most crucial points get unnoticed because of irrelevant ones scattered across the sop on business analytics, it will be a great cause for disappointment. Below listed are certain things you must avoid while drafting your admission essay.
Talk only about relevant skills and achievements. Writing down all skills and achievements will make it look exaggerated and lengthy.
Do not write your personal details or family details in the sop for business analytics.
If any word limit is given by the institute, do not exceed the same.
Do not mention your financial details.
Do not write anything that is not real. Cooking up things to impress the selection staff won't help.
Before writing the SOP, it's good to view some business analytics sop samples and try to understand what the admission panel really expects to know about you.
Get the Best SOP Writing Help for MBA in Business Analytics
Our experience in the field has helped us learn that each student wants the best SOP that can help them get into their dream universities for MBA in business analytics. And we are willing to work hard closely with our clients to do that. As we understand the unique personality and story of our students, we integrate the same into the SOP effectively.
That's what makes us one of the best in the field. If you would like to us to work on your SOP for MBA in business analytics, talk to our client relationship team.
Frequently Asked Questions
How can I write a stellar sop for business analytics for freshers?
Having a stellar SOP will mean that your admission process will be simpler and you will have a competitive edge over other applicants. As a fresher, it will be tougher to impress the selection committee because they have to see something in you that makes them prefer you to other applicants who have relevant experience in the domain. You must use your sop for business analytics for freshers to talk about your genuine reasons for the selection of the course, institute and your aptitudes and skills to do MBA in business analytics. Your writeup should be interesting to read from the first sentence to the last. Moreover, there shouldn't be any mistakes or information that contradict with any other documents you include in the application.
What length do you recommend for the SOP for MBA in Business Analytics?
The size of your admission essay depends on many factors such as your course, work experience, skills, achievements and all sorts of things. However, the common length is between 1000 and 1500 words. We highly recommend that you keep your essay short and precise. Admission officers won't go through the entire essay if it is too long. They usually skim or scan your essay quickly. If it is too interesting and engaging, they will spend more time reading it.
What points are necessary to cover in a statement of purpose for MBA in Business Analytics?
Your SOP for MBA in Business Analytics must cover a wide range of information about you such as details about your previous education, achievements, relevant skills and experience that will make your pursuit of MBA in Business Analytics easier, plans about your future, long term and short-term goals after the course completion, etc. In addition to that, you must say why this specific institute is your choice for doing the course and what specific areas of the course interest you the most. It is quite tricky to decide what to write and what not to write in the SOP. We recommend you get professional support to decide the same. When you engage us for your essay, we will send you statement of purpose sample for business analytics to help you identify the most relevant points required in the SOP.
How much time should one dedicate for SOP writing?
If you are writing the statement of purpose on your own, particularly if you are writing it for the first time, you will need to spare at least one month for its preparation because as a first timer there are plenty of chances for you to miss out on many important information. Not only that, you will have lot of questions regarding the format, writing style, length, etc. If your essay compromises on any of these aspects, it will lead to your application rejection. This is why a growing number of students prefer to have their admission essays written by established professionals rather than writing it on their own. As one of the leading SOP writing companies in India, we are ready to share with our students who are seeking our services sop samples for business analytics to help them grasp our work quality and make informed decisions.
What are my options to edit my sop for MBA in Business Analytics?
Editing the SOP is the most challenging process. It requires in-depth knowledge about the SOP requirement. It is always good to get the SOP edited by an expert. If you have already finished writing your SOP and only want to get it edited, we can help you. We offer SOP editing services as well. When you engage us for your SOP writing or editing, we can send you a sop for business analytics sample beforehand to help you understand how an edited SOP looks like.
Who Says Sky's the Limit, There Is No Limit. Dream All You Can, and We Will Help You.
Contact Our SOP Team and Prepare to Start Your MBA.

With over a decade of experience working with students and professionals looking to study overseas, we have made quite a name
Quick Contacts
Email:  bestsopwriters@gmail.com
Phone: +91 9446543491
Ernakulam | Kerala