SOP Writing Service for MBA in Healthcare Management
Get Your Unique SOP for MBA in Healthcare Management
We write intelligent and smartly put together SOP for MBA in healthcare management. Our team of SOP writers having years of experience will help you do that. Over the years, we have worked with a range of students that want to live their dreams of studying in a foreign institute for MBA in healthcare management. And, our SOP writing team has helped them create engaging SOPs for MBA in healthcare management and win admissions.
There is no doubt that our SOPs can help you communicate your reasons for doing the MBA in healthcare management effectively to the admission committee. No matter where you want to study your MBA, we can help you improve your admission chances with our SOPs.
The confidence of writing thousands of SOPs for MBA in healthcare management for a range of companies help us write SOPs for popular academic destinations such as:
Secure Admission in Your Dream University with An Impressive SOP
In order to attract a positive response, it is important to submit a statement of purpose that is impactful and unique. Hiring professional SOP writers can ease the admission hurdles by providing a readymade and effective document that impresses admission officers instantly. If you are confused about using the right SOP format or don't know how to meet the SOP word count, then it is better to rely of the experts, like us. Ask us for a SOP sample to understand the quality of our work. Get in touch with us to know more about our SOP writing services.
Sample SOP for MBA in Healthcare Management
For long, I have aspired to integrate myself into the healthcare domain. There's nothing as gratifying as finding comfort on a patient's face, or to cure them back to life from ailments. With a strong aspiration to establish myself firmly in the healthcare management field, I seek to pursue the MBA program and gain sound erudition. I wish to have a global approach to the healthcare industry along with advanced hands-on skills. Backed with an internationally recognized degree from your esteemed institute in Canada, I look forward to propel myself deeper into the industry.
I hail from an academically sound family. My father, Mr. Jaspal Singh, is a retired Administrative Officer at State Secretariate, while my mother, Mrs. Jasmine Kaur is the Vice-Principal of Gokuldham School, Amritsar. One of my elder brothers is the CEO of Jai Group of Institutions while the other one is a physiotherapist at Government Medical College, Amritsar. I, therefore, look up to my family members for inspiration, who constantly motivate me to chase my career aspirations. As a child, I showed an innate inclination towards the medical sector. This explains why I took up Bachelor's program in Ayurvedic Medicine and Surgery once I cleared high school. I channelized utmost dedication and passion towards my academic responsibilities to embrace my area of interest. Being an ardent learner, I have been always eager to learn new things and imbibe vast pragmatic knowledge on the same.
In the quest of gathering extensive practical as well as theoretical knowhow, I got to master the virtues of commitment, empathy and hard work. Being a part of the Government Sub-District Hospital, I went on to amass a wide range of hands-on skills from the clinical classes. Apart from academics, I reflected enthusiasm on co-curricular activities to develop my overall personality. During my final year, I did rigorous internships at Sai Institute of Ayurveda and Research, followed by Government District Hospital Amritsar. Later on, after graduation, I took up part-time job as a faculty member at Nehru College of Nursing to gain a first-hand industry exposure. I taught subjects namely Nutrition and Community Health Nursing. Simultaneously, I completed the Community Health certification course from IGNOU.
After six months, I went on to accept the job offer at Arogya Health Centre as a Community Health Officer, where I am currently working. It has been nearly 8 months now, I have sincerely performed my professional duties to accomplish all the assigned task with efficiency and aptitude. Nevertheless, the desire to strengthen my learning curve still lingers. I have been constantly looking for chances to acquire profound knowledge and understanding about healthcare management. Now that I have gained adequate professional experience, I feel it is the right time to get back to academics and focus on my career progression. The MBA program in Healthcare Management offered at XYZ College in Canada is apt for me and aligns with my professional goals. My extensive online research made me decide to study outside my home country. I realized that the global educational institutes implement advanced pedagogical and learning concepts to provide real-world insights about the career fields that respective students are interested in. Eventually, I would enjoy a holistic learning experience in Canada.
The reasons for choosing Canada as my academic ground over other English-speaking countries are several. Canada is hailed as the most secure and safe educational haven in the world. The quality of education here is considered to be at par with the USA and the UK. However, the education fee and living expenses in Canada are relatively lower than other developed countries. There are several top-ranking universities in Canada which explains why the country is known for having students' friendly environs. The XYZ College holds worldwide reputation for offering advanced programs that effectively nurture career skillsofprofessionals in diverse fields. I was impressed to read the online university reviews that the institute offers world-class amenities, and has highly supportive professors. Besides, I am aware of the remarkable infrastructure and impeccable research and learning facilities available here. The MBA program offered at your institute has been specially designed for experienced healthcare professionals like me. On completing this program, I will succeed in broadening my industry skills pertaining to human resources, leadership, finance and operations. The coursework covers different aspects of healthcare-oriented sectors in a comprehensive manner, which will help the aspirantstake up management roles in multiple areas such as clinics, hospitals, private organisations and government sectors.
By pursuing the MBA program at your revered college, I will benefit from the holistic learning experience. This, in turn, will help me to evolve as a better person as well as a competent healthcare professional. Indubitably, I will be equipped with advanced acumen and skills that I can utilise in my workplace. I would like to refine the healthcare system in my country and serve my community. The international qualification will not only enhance my profile, but also open up wide opportunities in my professional journey ahead. Considering all these factors, I feel upbeat to pursue the proposed program and achieve all my career goals decisively.
How to Write an SOP for MBA in Healthcare management
One of the most important aspects that students must keep in mind while writing an Statement Of Purpose for MBA in healthcare management is the motivation for the same. If you are able to strongly present the motivation through the SOP, the likelihood of your application's acceptance is high. However, the SOP must also be able to display how the course is going to help you in your career. If you can do that, you are in the safe area.
However, writing an SOP is not an easy job. Everyone agrees to that. But, do not worry, our team of professional SOP writers will help you do that. We bring with us the experience of nearly a decade of writing SOPs for numerous top institutes in the world such as:
   University of California
   University of New South Wales
   Rome Business School
   Technical University Munich
   Business School Pforzheim
   University of Toronto
   Sydney University
   University of Cologne
   Monash University
   University of Western Australia
   New York University
   Curtin University
   Munich Business School
   University Canada West
   University of Melbourne
   Edith Cowan University
   Lancaster University
   Dublin Business School
   Trinity College Dublin
   University of Alberta
   University College Dublin
   University of Massachusetts
   Bocconi University
   University of Padova
   London School of Economics
   University of Texas Dallas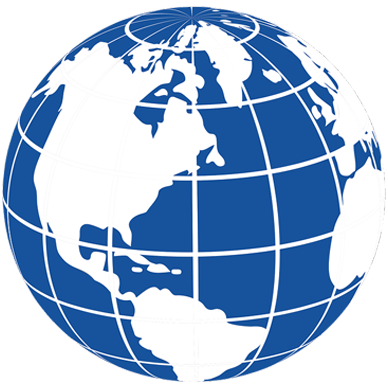 The experience of working with students looking to study in these institutes has made us one of the best in the field. The insights and exposure that we gained over the years help us create impressive SOPs that can help our students get admission.
In addition, we also use a set of unique SOP writing tips while creating an SOP. If you are struggling to write an Statement Of Purose for MBA in healthcare management, these tips can help you.
The tips that we use extensively are:
   Do not stuff the SOP with irrelevant details
   Develop the SOP on the basis of motivation
   Choose the most suitable format for the SOP
   Use a friendly, yet format, tone in the SOP
   Talk about what you want to become after SOP
   Explain what you expect to study from the MBA
   Get your SOP as many times as possible
While these tips are a great help to write an effective SOP, following these tips is not enough. You must be able to express your thoughts intelligently to the admission committee. However, if you think that you are unable to do that, hire our team of SOP writers. Creative and skilled, they can compose SOPs that can bolster your chances of admission.
Why Are We the Best to Write SOP for MBA in Healthcare management?
Even though there are many SOP writers in the field, the number of clients looking to use our help is extremely high. This is because we have a dedicated team of SOP writers to take care of everything about an SOP. No matter if the students want admission for MBA in healthcare management or not, they work hard on every project.
In addition to that, we also use a plethora of unique service features to elevate the quality of the SOP for MBA in healthcare management:
The following are our unique SOP writing traits:
   Extensive experience of years
   Team of qualified SOP writers
   Multiple SOP writing services
   Unrivaled quality assurance
   Diverse, flexible SOP formats
   Professional customer support
Therefore, with each SOP project for MBA in healthcare management, these elements come to help us immensely.
Get Best SOP Writing Help for MBA in Healthcare Management
We know that every student dreams of studying in a venerated foreign institute and the only thing that stands in front them is the SOP for MBA in healthcare management. That's why we work close with the students to understand their motivations and experiences to make each SOP a unique story about our students.
If that's what you are looking for, this is the right place where you can meet your goals of studying MBA in healthcare management in a foreign institute with the help of SOPs.
Who Says Sky's the Limit, There Is No Limit. Dream All You Can, and We Will Help You.
Contact Our SOP Team and Prepare to Start Your MBA.

With over a decade of experience working with students and professionals looking to study overseas, we have made quite a name
Quick Contacts
Email:  bestsopwriters@gmail.com
Phone: +91 9446543491
Ernakulam | Kerala