Professional SOP Writing Service for MBA in Information Technology
Write Your Unique SOP for MBA in Information Technology with Experienced Professionals
Looking for a reliable SOP writer for MBA in information technology? Want to write a focused SOP for MBA in information technology? Not impressed with the SOP you currently have with you? Let us help you with that. With our team of creative Sop writers, we can help you with impressive SOPs for MBA in information technology to win admission.
An SOP or Statement of Purpose is a document that lets the student talk about their previous academic and professional experiences and motivation for doing the course. It also helps the student talk about their professional aspirations, as well.
Most universities need SOP along with application from its students. Over the years, we have written numerous SOPs for MBA in information technology and more for students wanting to study in the following leading academic destinations.
Professional SOP Writing Services
We have written SOP for MBA in Information Technology for thousands of students as well as experienced professionals, hailing from diverse backgrounds. It has thus enabled us to master the art of writing unique statement of purpose every time. Whether it is following a certain SOP format or maintaining specific word count for SOP; we can adeptly handle the document as required by you and in accordance with your chosen university's specifications. We have won the credibility of many clients for providing highly professional SOP writing services at reasonable prices. If you are interested to hire us, then contact us here.
Sample SOP for MBA in Information Technology
The information technology industry has come a long way today. The world of computers has been constantly evolving, posing a huge challenge for IT professionals to stay abreast with changes. It is, therefore, important to keep an eye on the market trends and technological advancements. I prioritize developing my industry know-how and skillset to evolve as one of the top players in the field. Being an ardent learner, I never parted with the urge to learn new things and gain an extensive understanding on the areas of my interest. With two years of work experience in the IT field backing me, I want to enhance my professional potentials and scale up the professional hierarchy to embrace a fulfilling future. This justifies why I am applying for the MBA in Information Technology at __________ University and advance my acumen in this domain.
I have a deep inclination towards computers from a young age. I used to enjoy virtual games as a child. When I ascended high school, I got interested in programming and coding. I have been awe-inspired by the technological advancements that have been continually penetrating the industry. All these years, I have been aspiring to be a part of the invigorating professional world, blending business and information technology. Driven by my penchant for the computing field, I did my Bachelors in Information Technology. At XYZ Institute of Technology, a whole new world of academics opened before me and I was thrilled to learn in-depth about the core subjects that propelled me closer to the field of my interest. I have been a proficient student right from my formative educational years and continued being the same throughout my under-graduation. I was intricately agile in handling my theoretical assignments and practical projects alike. Being a part of seminars and workshops fetched me wide academic insights, while the academic projects got me equipped with varied computing skills.
I got my first industry exposure at ABCL Corps Pvt Ltd. after completing my graduation. As a Software Developer, I was initially quite excited to implement whatever technical knowledge and hands-on skills that I amassed through my Bachelor's degree. Gradually, I became efficient in handling multiple projects for our clients, providing customers with CRM-oriented solutions and carrying out various responsibilities with regard to SAP technology and salesforce. Meanwhile, I intensely coordinate with different teams and associates. My interest in computer architecture and data management got instigated when I observed my senior colleagues working on complex projects and issues. It made me realise my shortcomings in relevant areas and I became adamant to enhance my learning curve.
The decision to do MBA in information technology, that came after a  deep contemplation, seemed to be a perfect one. For, it would be beneficial for me to sharpen my existing skills and expand my knowledge base about different technologies and computing methodologies relevant in the contemporary entrepreneurial environment. Eyeing global academic experience, I chose to study outside my home country. The USA is the most logical academic destination to pursue my advanced studies. It is academically refined and the most preferred educational destination by individuals across the world for pursuing higher education. The USA has several top-ranking universities as well as IT giants and leading business firms. I would like to capitalize on this opportunity to imbibe industry-oriented skills. The chances of availing a holistic academic experience will be really high for me, once I pursue my MBA degree from this culturally diverse country.
After carrying out adequate online research, I was finally glad to find ____________ University offering an MBA program with a specialisation in information technology. The program completely befitted my requirement and profile. Its coursework has been specially designed for experienced IT professionals like me, who are keen to gain advanced skills and penetrate deeper into the industry. I am already familiar with some of the topics included in the coursework through the Bachelor's program and my prior professional exposure. Evidently, I will be able to comprehend the learning modules seamlessly and delve deeper into the intricacies within the IT domain. As a part of the program, I will be undergoing rigorous training and research-based projects which will develop my practical knowledge comprehensively.
I have planned to return to India, once I complete the MBA program and look for jobs in leading companies like Amazon, Apple, TCS, JP Morgan and Deloitte. It would pave a gratifying career for me, where I would be able to work with confidence and competence. Some of the job profiles that I have been eyeing include IT manager, information security analyst, project manager, data processing manager, business development manager and marketing manager. There is a huge boom in the field of IT in India. Skilled professionals, backed with an international MBA degree, will have an edge over others while tapping the employment opportunities here. I eagerly look forward to boost my professional growth, undertaking the proposed course at your esteemed university.
Worrying About Write SOP for MBA in Information Technology? Don't Worry! Experts Here
An SOP is a unique document that needs to be created by students and most of the students are scared of writing the same. The fact that as an SOP is an important aspect of admission makes it all the more intimidating to students. However, we have extensive experience in creating SOPs for MBA in information technology and other courses for almost a decade now.
For more than 9 years, we have associated with students looking for winning SOPs for MBA in information technology. Our expertise in writing SOPs has been the result of writing various SOPs for the following institutes in the world and more:
   University of Massachusetts
   University of Texas Dallas
   University of New South Wales
   London School of Economics
   Technical University Munich
   Rome Business School
Monash University
   University Canada West
   University of Melbourne
   Lancaster University
   New York University
   Sydney University
   Curtin University
   Trinity College Dublin
   University of California
   University of Alberta
   University of Western Australia
   Edith Cowan University
   University of Cologne
   Dublin Business School
   University College Dublin
   Munich Business School
   Bocconi University
   University of Toronto
   University of Padova
   Business School Pforzheim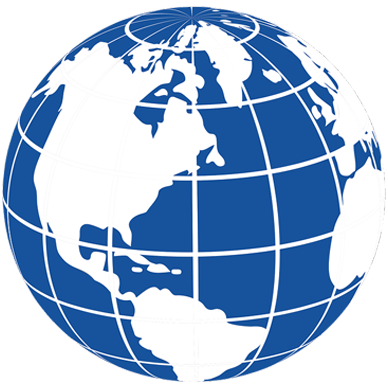 There is no doubt that your SOPs will be more than safe with us. We know that the universities need the SOP to provide relevant details pertinent to the course and students' career aspirations. Presenting these details creatively is what makes an SOP click.
However, many students find this extremely difficult. This is where our professional tips to write SOP for MBA in information technology can come into play.
Take a look at the tips that we follow ourselves:
   Do not over stuff the SOP with unimportant details
   The focus of your SOP must be your motivation
   Ensure that you have an inclusive and neat format
   Strike a balance between formal and informal tone
   Describe clearly about your future plans and goals
   Clarify why you opted a particular country and institute
   Edit and revise the SOP multiple times to make it better
These tips can greatly help a student create an impressive SOP for MBA in information technology. But that is not the end of writing an SOP. It is when a student is able to present their thoughts clearly that an SOP becomes impressive.
If you think you want someone better, you can hire our professional SOP writers for MBA in information technology.
Why Are We the Best to Write SOP for MBA in Information Technology?
When a student approaches us with his/her need to write an SOP for MBA in information technology, we not only try to learn about them but also about the information technology industry as a whole. This affords us with invaluable insights and knowledge that we use to make the SOP for MBA in information technology even more compelling.
In addition to this, we also rely on our service features to constantly make the SOP engaging and focused.
These traits are as given below:
   Unique experience in the field for years
   Team of skilled and trained SOP writers
   Spot-on, multiple SOP writing services
   Extensive quality assessment techniques
   Diverse SOP formats to choose from
   Excellent, timely customer support
No matter what background you have, when we create an SOP for MBA in information technology, we use these traits intelligently to make the SOP even better.
Best SOP Writing Help for MBA in Information Technology
Riding on our extensive experience in the field, we can deliver intelligent SOPs to improve your chances of admission to a great extent. We combine our expertise, industry knowledge, and creativity together to develop SOPs for MBA in information technology that will ensure the success of your application.
While SOPs alone cannot win you admission, our SOPs for MBA in information technology will add immense value to the application.
Who Says Sky's the Limit, There Is No Limit. Dream All You Can, and We Will Help You.
Contact Our SOP Team and Prepare to Start Your MBA.

With over a decade of experience working with students and professionals looking to study overseas, we have made quite a name
Quick Contacts
Email:  bestsopwriters@gmail.com
Phone: +91 9446543491
Ernakulam | Kerala