SOP Writing Services for MBA in Operations Management
Impress The Admission Committee with Well Structured SOP for MBA in Operations Management
It is not an easy task to write an SOP for MBA in operations management. But our experienced writers for SOP for MBA in operations management can do that perfectly for you. For nearly a decade, we have supported students looking to study MBA in operations management with our SOP. This is what makes us one of the best in the field to write engaging and winning SOPs for MBA in operations management.
There is no doubt that SOP is an imperative document for every application process. A student must be able to express his/her thoughts perfectly in the SOP so that it asserts his/her eligibility for admission.
What makes us one of the best in the field to write SOP for MBA in operations management is our long-chiseled capability to create compelling SOPs for our students. We have been working with students looking to study MBA in such famous destinations as:
Customised and Unique Statement of Purpose
No matter in which country you are aspiring to do the MBA program, we can develop an effective statement of purpose respectively and in accordance to the SOP format expected by the institute that you have chosen to apply. Since we have vast experience, it comes effortlessly to us to churn out contents that fall within the required SOP word count and reflect the candidate's personality entirely. By looking into a SOP sample, you would understand there is a certain structure and tone followed within the document. Only the writing experts, like us, we know and understand these factors while building a good statement of purpose. If quality and perfection is what matters to you, then hire our SOP writing services.
Sample SOP for MBA in Operations Management
In the competitive business space, it is not enough to have a basic qualification and tap opportunities with a standard skillset. To keep up the pace with changing market trends and rise above other industry players, one needs to sharpen their acumen and upgrade their existing skills. With a strong ambition to achieve my career milestones and augment my professional growth, I am applying for the MBA in Operations Management program at the _________ College, UK. Being a part of this progressive academic environment will streamline my profile.
I hold an Engineering degree, along with three years of work experience, that bestowed me with adequate exposure to the business field. Besides, my father runs his own business and I have been helping him since my high school days. It has been his long-time dream to see me taking over the entire responsibilities of managing his company. I owe it to my personal background for getting me inclined towards business and management field. My professional experience further instigated my interest in operation management. I truly believe that I have the required capabilities to run an organization as a whole and efficiently manage people to boost business growth. I have never been hesitant in embracing challenges and always strived hard to accomplish my set goals.
I studied BE. in Electrical and Electronics Engineering at Lala Prasad Engineering College. Here, I derived vast knowledge about the world of technology. Academic projects, internships and workshops brought me extensive practical know-how and skills. I felt the thrill as well as enrichment while handling multiple projects, since it gave me good scope to utilize whatever I learnt so far then. Besides studies, I was proactive in extracurricular activities as well. I took part in several events including tech and cultural fests. I got the opportunity to embrace various roles such as the Event Coordinator for the Swacch Bharat campaign organized by our college. I also served as the Head of Techiz Symposium of our department. These platforms instilled immense confidence in me and developed my communication and managerial skills vastly. Meanwhile, I got to enhance my oratory and organizational skills, presenting several papers, that were a part of the curriculum.
My professional journey began right after completing my graduation when I joined as a Site Coordinator at Falcon Promoters. I was mostly responsible for coordinating with on-site contractors, keeping a tab on the progress of different construction projects, interacting with architects and structural engineers and tracking materials. During my three years of tenure here, I executed all my duties with utmost sincerity. I made myself adept to multi-task and simultaneously, looked for ways to enhance my practical skills. All this time, I strived for rising up the professional hierarchy. Many a time, I felt that an MBA degree will infuse more value to my existing profile. A relevant course that would help me gain specialization in operation management seemed to be ideal to boost my leadership qualities and managerial abilities. I am already well-aware of the workings of the different departments within a company to ensure smooth workflow and promote the overall growth of its business. Considering this, I believe that I am qualified enough for the proposed MBA program offered at __________ College and acquire global and advanced insights about operations management.
What specifically impressed me about ___________ College is that it has an excellent worldwide reputation for providing highly advanced courses in interdisciplinary studies pertaining to business, finance, information technology and science. The certification of programs offered by this institute is globally recognized. Many online reviews and students' forums also helped me to make my academic decision. While it has an impressive world ranking, the college also has several experienced professors, state-of-art learning and research facilities and sprawling campus settings.
The UK seems to be the best academic ground for me, given that the country is celebrated for its high-quality educational system. It is considered to be a safe and secure educational haven. Besides, it houses several top-ranking universities that offer extensive learning opportunities. This, in turn, attracts thousands of students from across the globe. Moreover, I have always been smitten with the high standards and culture of the UK. This happens to be one of the prime reasons for choosing this particular country.
The MBA in Operations Management program offered in this esteemed College has been designed for those professionals who are interested to boost their career growth. The learning modules cover core areas such as operations management, organisational behaviour, corporate finance, marketing and strategic management. Under the tutelage of highly qualified professors and business experts here, I will get to have direct professional insights about diverse industries. Without doubt, the MBA program will mould me into an accomplished professional. Besides, it will support me while serving a managerial role in operations in any reputed organisation. Furthermore, it will help me attract rewarding employment opportunities in India with better remuneration. I am eagerly looking forward to cherish the holistic academic experience from the prestigious college and make my professional path fulfilling and successful.
This is Why We Expertise in SOP Writing in MBA Operations Management
While writing an SOP, one must keep in mind that it must be developed to assert the reasons for doing the course. When a student can explain the reasons for choosing to do MBA in operations management logically, it would be easier for the admission committee to understand the application.
This the approach that we adopt with every piece of SOP that we write for MBA in operations management. This is further supported by our extensive expertise in the field of writing SOPs for students looking to study MBA in operations management from a plethora of universities around the world such as:
   University of Massachusetts
   Edith Cowan University
   University of New South Wales
   Technical University Munich
   Dublin Business School
   Munich Business School
   University of Toronto
   University Canada West
   Rome Business School
   Monash University
   Lancaster University
   Bocconi University
   University of Alberta
   Trinity College Dublin
   University of Melbourne
   University of Texas Dallas
   Curtin University
   University of Western Australia
   New York University
   Sydney University
   University of Padova
   University of California
   London School of Economics
   University of Cologne
   University College Dublin
   Business School Pforzheim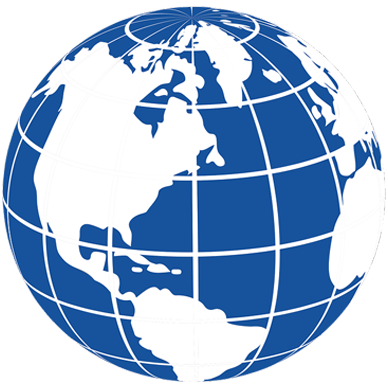 There are many students who wish to write their own SOPs for MBA in operations management. However, they lack the creativity and confident to do that because of the crucial nature of the SOP for their admission. Further, they must also be able to communicate their thoughts and aspirations clearly via the SOP for MBA in operations management.
However, most students are unable to do that due to the nuanced nature of the SOP. In such cases, it is always advisable that one hires that help of professional SOP writers to create compelling SOPs for MBA in operations management.
Even then you can work hard to create a unique SOP just as you need for MBA in operations management following the professional tips that we follow:
   Keep the SOP simple yet focused on your career
   Choose format yet amiable and confident tone
   Do not include too many details in the SOP
   Choose an inclusive and definitive format for the SOP
   Explain your future aspirations for career after MBA
   Talk about your learning expectations from the course
   Describe how the course will help your career goals
As these are professional tips that we follow to write SOPs, these will certainly help you while creating SOPs for MBA in operations management. However, if you think it is too much a burden to write, choose to hire a professional SOP writer for MBA in operations management.
Why Should Hire Our Professional SOP Writer? This is Why
For us, each SOP that we write is a unique one. We know that the students, their experiences, what they want to become and how they approach MBA are all different. Hence, each of them needs a unique approach while writing an SOP.
This realization and our efforts to live up to that challenge are what make us one of the most sought-after SOP writers in the field, especially for MBA in operations management. Apart from this attitude of ours, we have a set of service qualities, as well, that help us.
These traits are given below:
   Incredible experience for years
   A team of expert SOP writers
   Various SOP writing plans
   Uncompromised quality SOPs
   Numerous SOP formats to choose
   Extensive customer support and care
Regardless of your professional or academic experience, we will create a compelling SOP of MBA in operations management that will bolster the chances of your admission.
Want SOP Writing Help for MBA in Operations Management – Hire Us
Using our expertise, experience, and industry insights we can help you put all your thoughts and relevant details into an SOP that will enhance your chances of admission. We know how each SOP for MBA in operations management needs to written, and we use it to give it a personal touch to help you.
If you wish to know more about our SOP writing services for MBA in operations management, you can always speak to our writers now.
Who Says Sky's the Limit, There Is No Limit. Dream All You Can, and We Will Help You.
Contact Our SOP Team and Prepare to Start Your MBA.

With over a decade of experience working with students and professionals looking to study overseas, we have made quite a name
Quick Contacts
Email:  bestsopwriters@gmail.com
Phone: +91 9446543491
Ernakulam | Kerala