Write Your SOP for MBA with Industry Experts
We offer high quality SOP for MBA in India for students looking to study MBA in their dream business schools in India with the help of a team of skilled SOP writers for MBA. No matter what specialization that you want to study, we can give wings to your career dreams.
It has been nearly 10 years that we have established ourselves as the best SOP writing service provider in the field. Therefore, whatever concern that you have in your mind about getting admission to a respected business school in India for MBA, we can help you. Over the years, we have worked with numerous students aspiring to building rewarding careers as management professionals with the help of an MBA from top Indian business schools. Hence, we know how to craft an SOP that will help you bolster your chances of getting admission for MBA in any specialization in India at any institute you wish to enrol in. Get your sop for MBA colleges in India from us today.
As we endeavored constantly to help our students, we have developed SOP for MBA in India in a plethora of specializations. This makes us the best name you can trust in the market to write SOP for MBA in any of the following specializations and more:
With each project that we undertake to write SOP for MBA in India, we work closely with the clients to understand their motivations and backgrounds first. This affords us with extensive insights into their motivations to do MBA in a particular specialization. Based on the same, our SOP writers for MBA in India will develop excellent SOPs that will certainly take you towards a successful admission application.Having the best sop for MBA in India is the most fundamental prerequisite for securing the admission.
Avail Unique Statement of Purpose
We constantly ensure about keeping every statement of purpose different and unique, so as to reflect the respective client's personality. Therefore, we provide customized solutions and at the same time, take care to meet the SOP guidelines set by the university chosen by the client. Approach us and ask for a statement of purpose sample that was previously done by us. This will convince you about the quality of our work.No matter which course or program you have in mind to do going forward, we have the most capable team to write the admission essay for you. Besides PG, UG, PhD, we are also into writing SOP for PGDM in India. For more information about our SOP writing services, contact us here and we will get back to you soon.
How Our Experts Tailor Your Winning SOP
Every student who wishes to study MBA in India from a reputed institute must provide an SOP along with the application. However, the irony is that most of the students do not know how to develop or write an SOP for MBA. This can be attributed to the fact that SOP is a novel concept that students encounter when trying to get admission for MBA from top business schools.
Even then, one must understand that an SOP for MBA cannot, no matter how exceptional, win admission alone. Hence, you must supplement the application with an intelligent and effective SOP that can impress the admission committee to see your eligibility for admission in conjunction with all other requirements.
In order to do that, we have made it a point to follow a set of professional tips to write SOP for MBA in India. We follow these tips while writing SOPs for our clients:
   Start the SOP writing process well in advance
   Decide the elements you want to include and not
   Research about your preferred MBA specialization
   Use a comprehensive format for writing the SOP
   Make the motivation for the course the focus of SOP
   Talk about your career and professional goals in the SOP
   Revise and review the SOP as many times as possible
   Get someone reliable to do a review of the final SOP
While these tips are a great way to ensure that you will be able to develop an excellent SOP, you need to also keep in mind that you must express yourself clearly in the SOP. Failing to do that will make the SOP bland and unimpressive. If you are not confident about your flair with the language, then it is sensible that you hire a professional SOP writer for MBA in India.
The greatest advantage of hiring a professional writer is that he will study your profile thoroughly, analyse your requirements and then craft your statement of purpose for MBA in India with a unique style that is true to you. After the writeup is completed, it is quality-checked further by experts before it is delivered to you.
What Makes Us the Best SOP Writer MBA in India?
For the last ten years, we have associated with numerous students and professionals looking to study MBA in Indian business schools. They came from different academic and professional backgrounds. We have tried to help them get into some of the most respected institutes in India for MBA with the help of the SOPs that we developed for them. This profound exposure has helped us become one of the most reliable SOP writing services provider for MBA.Besides a growing number of candidates approaching us for their statement of purpose for MBA in India, to leading universities and top business schools in the country, we also receive admission essay orders for international business schools. 
During our tenure, we have created SOPs for students looking to secure admission for MBA in the following institutes in India:
   Amity University
   Punjab University
   Delhi University
   IITM, Gwalior
   IIHMR University
   FLAME University
   IIRM, Hyderabad
   ASBM University
   Chandigarh University
   Asian Business School
Even though these are the institutes that we have developed SOPs for MBA in India mostly, we are also capable of writing SOP for MBA for any other institute in India.
The experience of working closely with these institutes in India helped us understand what these institutes look for in an SOP. Hence, we know what must be included in the same. Therefore, when we work on an SOP writing project, we try to gather as many insights as possible from our students via a range of methods to make the SOP even more personal and effective. This is what makes our SOPs for MBA in India so successful.
While writing an SOP, we combine everything that we have learned over the years about writing SOPs. This helps us cater to even the most singular needs and requirements of the clients effectively.
In addition, we also use a set of service qualities to write impeccable SOPs every time:
   Extensive domain experience and exposure
   Uncompromised quality assurance policies
   Creative writers having years of experience
   Diverse SOP writing packages and plans
   Tailor-made SOP writing services for clients
   SOPs that are cost-effective and affordable
   A plethora of inclusive formats to choose from
   Customer support team of skilled professionals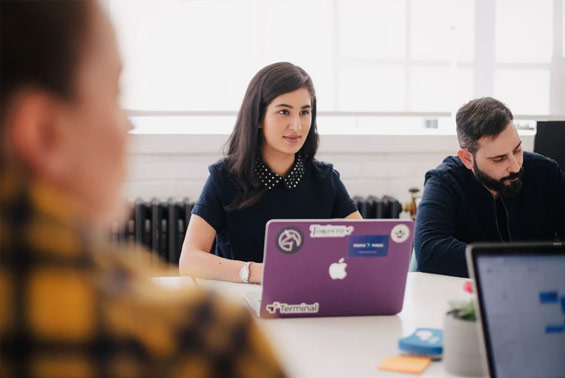 Each of these elements work together like a well-oiled machine to create excellent and focused SOPs that help students meet their academic goals.
Hire Our Experts to Fulfil Your Dreams!
Having worked with various students and professionals for nearly a decade, we have gathered matchless insights about the industry. We know that each SOP needs to be unique to the student and must put their candidature at the center of admission application for MBA. Every SOP that we write bridges the desire of the student with the prospective program intelligently.
If you hire our SOP writing help for MBA in India, you are bound to get impressive SOPs for MBA in India with the following unique qualities
   Conversational and creative
   Originally developed
   Engaging and personal
   Assertive and focused
   Free of plagiarism
   Copyscape approved
When you want to get admission for MBA in India, you need an SOP that will outright support your application. Our team of SOP writers can do that for you. In addition to having a skilled team, we also have all the required infrastructure and resources to make it possible. With our SOPs, you can improve your chances of admission considerably without fail.
Our client relationship team is eager to help you with all the details that you need. Talk to our team and get all the details you need about our SOP writing services for MBA in India.
Who Says Sky's the Limit, There Is No Limit. Dream All You Can, and We Will Help You.
Contact Our SOP Team and Prepare to Start Your MBA.

With over a decade of experience working with students and professionals looking to study overseas, we have made quite a name
Quick Contacts
Email:  bestsopwriters@gmail.com
Phone: +91 9446543491
Ernakulam | Kerala