Best SOP Writing Services for MBA in Consulting
Get Your Well Structured SOP for MBA in Consulting
Looking for high-quality SOP for MBA in consulting? Want a skilled SOP writer to help you get admission for MBA in consulting from a foreign institute? We can help you with that. With our experience and expertise in the field, we can come up with unique and student-focused SOPs for MBA in consulting to better chances of successful admission.
We know how various elements and relevant experiences need to be integrated creatively to the SOP to make it all the more value-adding to the students' applications.
Leveraging our exposure to thousands of SOPs, we can help you get into any institute anywhere in the world including the following top academic destinations:
A Reliable SOP Writing Partner
Feel relaxed when you assign the SOP writing task to us. There is a certain SOP format that needs to be followed while developing this particular document. One also has to ensure that the statement of purpose word count doesn't exceed the limit set by their chosen university. It is fine if you go through a SOP example to get an idea about the whole thing. However, by hiring writing experts to handle the document is advisable if you don't want to hamper the chances of getting an admission in your dream institute. Be assured that our SOP writing company will take care of everything for you, in regards to developing this admission document. Contact us to know more…
Sample SOP for MBA in Consulting
With rapid urbanization and path-breaking developments in diverse industries and businesses, a wide plethora of employment possibilities has silently crept into the industry. Fortunately, this has been serving as a launchpad for a large number of start-ups. In recent years, there has been a steep rise in the demand for professionals in the consulting field. Leading businesses are on the hunt for accomplished experts for guiding them amidst competition. Of course, there is a good career prospect in this domain, for which I want to sharpen my acumen about management consulting and establish myself in the same. This explains why I am seeking to pursue the MBA in Consulting program from your esteemed institute.
I studied BBA from Vivekananda College of Arts and Science, where I received a fair knowledge about varied aspects involving business administration and management. Workshops, seminars and internships vastly boosted my interest in the business field. Eyeing to develop a distinctive personality, I focussed on learning new things and gathered extensive knowledge in the area of my interest. I like taking up challenges and never hesitate to work hard to achieve my set goals. More than theoretical, I liked to gain practical understanding of my subjects. To expand my skillset, I undertook separate certification courses in computer applications and programming outside my academic curriculum. I actively took part in extracurricular activities in order to bring an overall development in me. I have participated in various cultural fests and inter-collegiate competitions. I have also donned the role of an event organiser and volunteer for several events organized in our college. Through these platforms, I realised that I honed exceptional multitasking, problem-solving and organisational skills. In this course, I got to sharpen my leadership, communication and interpersonal skills.
After college, I got the opportunity to work at a non-banking finance company as a clerk. It was here that I became more curious to learn in-depth about business. The impact of the experience was such, that after acquiring one year of work experience, I went on to do a Diploma course in Business Management. Later on, I joined a consultancy firm as a trainee. Currently, I am working in the position of a Business Consultant in the same company. All this time, I have acquired wide professional exposure by handling multiple projects. I found it exciting to brainstorm strategies and business ideas with clients, coordinate with management and stakeholders and chalk out novel concepts to meet company's objectives. I felt motivated to enhance my skills and knowledge pertaining to consulting management.
Very soon, I found myself eager to sharpen my discernment further by taking a break from my profession and pursue higher studies. For a while, I had immersed myself in deep online research to find an MBA program that provided specialisation in Consulting, which has a huge demand in recent years. I was eventually happy to find __________ College providing a course that was apt for me and would suit my career goals. It is one of the few institutes in India that are offering an MBA in Consulting. I was already impressed with the excellent reputation that the institute holds. The certification of courses here is globally recognised while the College is renowned for having a rich alumni list.
After scanning through its curriculum, I found that it covers major topics that I am keen to learn in detail. Business strategy, consulting, innovative management, corporate strategy, global supply chain management and marketing strategy, are some of these modules. The program largely emphasized on developing a strong business understanding and get the aspirants equipped with a broad range of essential skills. On completing this course, I would gain competence in planning, decision-making, risk management, organisational strategy, human relations, leadership and other crucial aspects. Furthermore, the program will provide thorough insights about budgeting, analyzing business data, managing resources and talents, project management and corporate communication.
By pursuing this MBA program, I would be able to diversify my career choice. I would like to leverage my profile and encompass various fields like government, private or public sector, healthcare, information technology, etc. It would prepare me to work in varied managerial or leadership positions such as business analytics manager, project management director, organizational development consultant, business development director, HR consultant and marketing consultant, among others.
Considering all these, I am positive that this additional qualification will enhance my existing profile and give me an edge over others while looking for professional opportunities in consulting firms. By utilising my newly acquired knowledge and skillset, I want to come up with unique ideas and strategies to help aspiring entrepreneurs flourish in their respective businesses. I aspire to walk in the shoes of a competent business consultant someday and achieve my professional milestones. I truly believe that the proposed program will significantly support me in fulfilling my dream. It will mould me into an accomplished professional with advanced industry knowledge. With this, I eagerly look forward to pursue the MBA program offered at your prestigious institute.
How to Write an SOP for MBA in Consulting
The most important aspect of writing an SOP for MBA in consulting is the way the motivation to do the course is presented. You need establish your desire as a natural progression of your previous academic or professional exposure. However, this has to be done with extremely to assert that you are a genuine student looking to build a career with the help of the learning experiences from the course.
We have gained these valuable insights from our experience. As we have written thousands of SOPs every year, we have helped students get into the following institutes:
     Business School Pforzheim
     University of California
     University of Melbourne
     Sydney University
     University of New South Wales
     Edith Cowan University
     University of Toronto
     New York University
     Dublin Business School
     University Canada West
     Lancaster University
     University of Cologne
     Munich Business School
     Trinity College Dublin
     University of Western Australia
     University College Dublin
     Curtin University
     University of Alberta
     Technical University Munich
     Bocconi University
     London School of Economics
     Rome Business School
     University of Texas Dallas
     University of Padova
     University of Massachusetts
     Monash University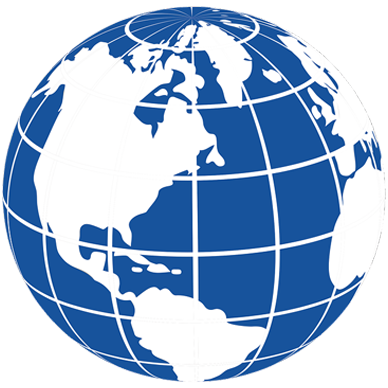 However, one must understand that each SOP is unique and it has be written so. As the document is an unfamiliar one for most students, they are intimidated by the need to write the same for successful admission. In order to help our students, we have developed a unique set of tips that they can follow to write intelligent and winning SOPs for MBA in consulting.
With every project that we undertake, we ourselves use these tips to streamline the entire process of writing an SOP for MBA in consulting.
Following these tips diligently will do great help while creating a unique SOP for you:
     Decide on the elements to include in the SOP
     Develop the SOP around your reason to do MBA
     Finalize an effective format that's highly inclusive
     Try to converse with the university via the SOP
     Explain what your future plans and aspirations are
     Talk about your expectations of doing the course
     Edit and revise your SOP as many times as possible
These tips are a great way to make your SOP impressive and focused. However, writing an SOP for MBA in consulting is much more than following these tips. You must express your thoughts well in the SOP. If you find you are unable to do that, hire a professional SOP writer to create the SOP for MBA in consulting.
What Makes Our SOPs for MBA in Consulting the Best?
One of the major reasons that make us one of the best in the field to write SOP for MBA in consulting is our experience in the field. As we have been in the field for over nine years, we are adept in crafting impressive SOPs that can help students get into their dream universities. We are committed to help our students get into their preferred institute.
In addition to our dedication and commitment, we also depend on our unique service qualities while writing SOP for MBA in consulting. These traits include:
   Extensive experience in the domain
   Trained and skilled SOP writing team
   Uncompromised quality assurance
   Multiple service offerings for clients
   Tailor-made SOP writing services
   Professional and timely customer care
As we work in each project, we leverage from each of these elements effectively to elevate the quality of the SOP for MBA in consulting to the next level.
Best SOP Writing Help for MBA in Consulting
We know that you are on the verge of meeting your career aspirations of studying in your dream university for MBA in consulting. The only thing that might challenge the same is your SOP. So, do not let that happen and hire our SOP writing team for the best SOP for MBA in consulting for your dream university.
We follow a unique SOP writing approach that centers on the student to come up with the best SOP for MBA in consulting no matter where you want to study.
Who Says Sky's the Limit, There Is No Limit. Dream All You Can, and We Will Help You.
Contact Our SOP Team and Prepare to Start Your MBA.

With over a decade of experience working with students and professionals looking to study overseas, we have made quite a name
Quick Contacts
Email:  bestsopwriters@gmail.com
Phone: +91 9446543491
Ernakulam | Kerala