SOP Writing Assistance for MBA in Accounting
Get Tailored Your SOP for Accounting with Industry Experts
Are you trying to write an SOP for MBA in accounting? Do you need the help of professional SOP writers for MBS in accounting? If you are, you have found the best people to help you. As a student-centric SOP writing services provider, we have created numerous SOPs for MBA in accounting for aspiring students and professionals who want to study abroad.
As we have been working in the field for almost a decade, we know how SOPs for MBA in accounting are to be developed and formatted.
This understanding has helped us create winning SOPs for many countries including:
As these are the most sought-after destinations in the world for MBA in accounting, we have written extensively for these countries. Even then, we can capable of developing SOPs for any country in the world.
Strike the Right Chord with Admission Officers
It is really important to impress the admission authorities at the first go itself, in order to garner a positive response on your application. Don't hamper your chances of getting admission in your dream college and course by submitting a simple statement of purpose. Even a wrong SOP format can get your admission application rejected. Hire experienced SOP writers from us. Contact us and we can show you an impressive statement of purpose sample for your reference. Approach us now and we will discuss with you how we can help you to make that right impression with the statement developed by us.
Sample SOP for MBA in Accounting
Today's rapidly evolving business world involves accounting as a crucial function in various industry verticals. India ispresently a fast-developing economy, thanks to globalization, the inception of several start-ups and 'Make in India' projects. There is a great scope for having a rewarding career in the diverse and dynamic field of business. Therefore, I am keen on boosting up my discernment in the areas related to accounting as well as enhance my professional capabilities. It is for this reason that I am applying for the MBA with specialization in Accounting from your venerated university and gain profound knowledge and insights about the same.
Numbers fascinated me ever since I was a child. I loved the number games and felt stimulated to do calculations. During high school, I thoroughly enjoyed subjects like mathematics, accountancy and business studies. I completed my graduation in Accounting owing to my penchant for the subject. Besides, I developed a strong foundational knowledge, imbibing both its theoretical and practical knowhow, which sharpened my analytical skills. Apart from this, I honed relevant computing skills, pursuing a basic computer certificate course. I got to develop my communication and interpersonal skills by taking an active part in various extracurricular activities organized by our college. I was also a part of several inter-collegiate competitions and social events that enhanced my team-player qualities immensely. Meanwhile, I got to develop my leadership skills by being the organizer and coordinator of a few cultural fests in the college.
As my graduation days have been approaching its end, I have been pondering over the next logical step to shape my careerand future. I wish to embrace a profession that aligns with my subject interest. All these years, I have diligently focused on working towards it. In recent times, business in India has witnessed drastic and positive changes which have paved way for numerous business prospectuses and employment opportunities. Following this, there has been a rising demand for accounting professionals in different verticals and organisations. For accounting aspirants, it is, therefore, imperative to have a keen sense of global business. Considering this, I decided to pursue my higher education from a foreign university. This will bestow me with valuable international exposure, and I wish to gain advanced perceptive on accounting.
The MBA in Accounting program offered at the _____________ University entirely befits my academic requirement. I will be able to acquire a sound knowledge and understanding about the subject of my interest and get moulded into a competent accountant. The coursework comprises of certain areas that I am interested to explore in-depth. Financial management, management accounting, human resource management and managerial economics are some of the prime areas of my interest. Apart from strengthening the fundamentals, the program focuses on polishing my organisational, analytical and decision-making skills that are highly essential in today's business operations. I will get to sharpen my cognizance and acumen in regards to accounting and finance, so as to don a challenging job position in relevant field with confidence and much aptitude.
The reason I chose to study from Australia is that, it is known to be a safe and secured educational hub. The country boasts of having students-friendly environs as there are several top-ranking universities here. I will be able to learn and evolve myself amidst a culturally diverse atmosphere and mingle with individuals from different walks of life. On the other hand, my maternal uncle resides in Australia. By having one of my close family members as my local guardian there, I won't completely feel like an alien in a new country. I have discussed my aspiration to study abroad with some of my peers and mentors. It was on their collective suggestions that I chose to pursue the MBA program from ___________ University. Moreover, I had gone through many online university reviews that influenced my choice. I was impressed to find that this esteemed university has excellent world rankings and offers remarkable learning opportunities.
I firmly believe that the proposed MBA course at this esteemed university will prove to be a great enriching experience. Not only will I be equipped with comprehensive knowledge about accounting, but also shaped into a better person. I will be able to gather direct industry insights by learning under the tutelage of experienced professors at the university. On completing the course, I will stand the chance to take up any kind of roles such as financial analyst, auditing manager, tax consultant, budget analyst, and financial planner, or accountant. Once I come back to India after completing my academic year, I can expect to attract rewarding job opportunities from leading companies in my own country.
Considering all these factors, I am sure that the international MBA degree will support me decisively in embracing a fulfilling career in accounting, just as I had dreamt of all these years.
How to Write an SOP for MBA in Accounting
While writing an SOP for MBA in accounting, one must ensure that it clearly explains the interest and passion he/she has for the subject. The SOP for MBA in accounting must also explain the career and professional benefits of doing the program. These elements will help the candidate assert the eligibility for the admission even stronger. When our clients approach us with their SOP writing requirements, we try to learn these elements first.
This is the reason we are sought-after by students seeking admission to some of the most prestigious institutes in the world as given below to write SOP for:
     University of California
     New York University
     University of Melbourne
     University of Toronto
     University Canada West
     Dublin Business School
     University of New South Wales
     Lancaster University
     University of Western Australia
     University of Massachusetts
     University of Padova
     University of Texas Dallas
     University of Cologne
     Edith Cowan University
     London School of Economics
     University College Dublin
     Curtin University
     Sydney University
     Bocconi University
     University of Alberta
     Trinity College Dublin
     Technical University Munich
     Business School Pforzheim
     Munich Business School
     Rome Business School
     Monash University
While writing an SOP, candidate must understand that SOPs do not win admission alone. They are a tool to convince the admission committee of the eligibility of the student for admission. This makes the entire process of SOP writing even more intimidating for students. This is further aggravated by the unfamiliar nature of SOP and students do not have any idea about the format, structure or the content of the SOP.
Hence, you need the help of a professional SOP writer for MBA in accounting. And, that's us. With our tips to write SOPs, we always write the best SOPs for our clients.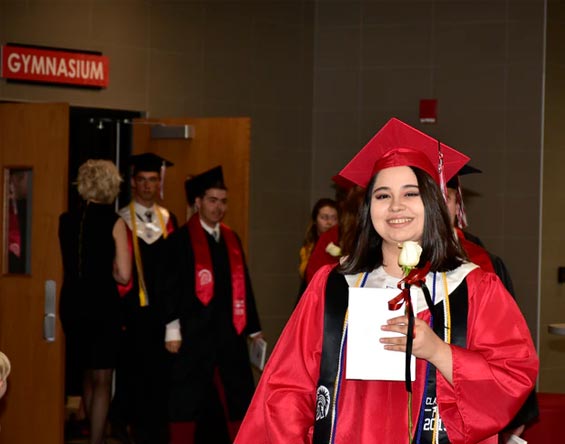 You can follow these tips as well and they are as follows:
     Adhere to the SOP requirements of the university
     Give your reasons for doing MBA in accounting
     Have an inclusive and well-structured format
     Write the SOP in a friendly, respectful style
     Elucidate upon your future goals after the MBA
     Talk about your academic expectation from MBA
     Revise and review your SOP as many times as needed
However, writing an SOP for MBA in accounting is more than just following a few tips. It must connect with the audience well and one needs to effectively use language for that. If you are not comfortable with that, hire a professional.
With our expertise and experience, we can help you with that. Our team of professional SOP writers for MBA in accounting will take care of all worries for you.
What Makes Our SOPs for MBA in Accounting the Best?
There is no doubt that writing an SOP for MBA in accounting is not a walk in the park. It must be done with great care and immense research. Whenever we accept an SOP writing project, we work hard closer to the clients learning everything about them in relation to MBA in accounting. This commitment makes us the best in the field to write SOP for MBA.
Apart from this, we also have a range of impeccable service qualities helping us always come up with intelligent SOPs. They are given below:
   Unrivaled experience in the industry
   Skilled, creative, and qualified writers
   Value-adding and affordable services
   Customizable SOP writing offerings
   Extensive quality assurance methods
   Top-notch customer service and care
When we write an SOP, we leverage these qualities to effectively write an SOP for MBA in accounting that elevates the quality to the next level.
Best SOP Writing Help for MBA in Accounting
While looking to find a reliable SOP writer for MBA in accounting, you must ensure that you can get a personal and focused SOP. As SOPs can bolster the chances of your admission, it has to be top-notch while being assertive of your suitability for admission. We can do that with every SOP writing project that we undertake for our students.
This is the major reason we have become one of the most reliable SOP writers in the market for MBA in accounting.
Who Says Sky's the Limit, There Is No Limit. Dream All You Can, and We Will Help You.
Contact Our SOP Team and Prepare to Start Your MBA.

With over a decade of experience working with students and professionals looking to study overseas, we have made quite a name
Quick Contacts
Email:  bestsopwriters@gmail.com
Phone: +91 9446543491
Ernakulam | Kerala